Driving change through cultural leadership
International Women's Day provides a significant opportunity to reflect on the progress of women in construction and to consider how we accelerate momentum. There is no single way to be a woman in construction and no single innovation that will advance gender equality in our industry. Instead, we will get there through multiple interventions that encourage sustained cultural change.
I need to see you
Marian Wright Edelman, African American educator and President of the Children's Defence Fund, coined the phrase 'It's hard to be what you can't see' concerning children's books and the interconnected impacts of representation. It feels like a piece of logic you've innately always known, but Edelman only wrote it in 2015.
One woman's words of profound logic have quickly become accepted wisdom. Social innovations occur through the creation of access to unconsidered ideas that have the power to topple prevailing norms and biases. This cannot happen alone, you need a sponsor and confident to motivate and challenge you.
One example of this at Built is the work being undertaken by two key construction industry leaders and allies: Jennifer Marks (Director of Strategy) and Monica Fontaine (Construction Manager and Health Sector Lead), providing an example for young women in construction. The pair has established a self-initiated partnership that could not have previously existed for either woman during their combined experience of over 45 years. They are unified in the objective of improving gender equality in the construction industry, supporting women who love the challenges of construction as much as they do to progress unhindered and surpass their own achievements.
Jen and Mon are digging through decades of industry experience to learn from the many moments that make a career, transforming what they have learned into actions and advice towards the retention, recruitment and improved parity for women in construction.  They share a passion and rare expertise in the technical and operational aspects of their profession. As business leaders their visibility includes promoting values that focus on 'authenticity', 'effort' and 'innovation', rather than just results to encourage a more inclusive working environment.
At Built, Mon and Jen have been a part of the driving force behind their organisation doubling the industry average of women across all levels of the business. Built is pushing for higher gender diversity at a national level, aiming for 30% of its workforce to be made up of women by 2025. This also supports targets being set in some states including Victoria as part of the recently committed building equality policy for government funded construction projects. Considering that less than 10% of people entering construction are women and that women leave the industry at a rate 39% faster than men, Jen understands the challenges but with the backing of Built she is ready to overcome them.
I will help you get there
Monica spent the majority of her career as the most senior woman wherever she worked. With just 13% of managers in the industry being women, she had rarely worked or been mentored by senior women and at times felt isolated. When Jen projected a pathway for Mon at Built, it was the first time that she was being encouraged by a senior woman. This enhanced her belief that the pathway was real and possible.
Both women have progressed at Built independently of one another however, they are unified towards advancing gender equality at the societal, industry, organisational and individual levels.  Each recognising the interconnectedness of each realm towards creating broader cultural change understanding that pockets of equality will not support us all.
"I have spent my entire career with a reporting structure that was void of any women, not having any women in senior roles at those businesses to look up to for support or mentoring. I was never looking to leave where I was working, but Jen convinced me to have a coffee to just have a chat about building the health sector at Built. It stands out as a real pivotal moment in my career that just continues to offer me opportunities to grow as a leader in this industry, and hopefully be visible enough so other women see it as a viable industry to work in."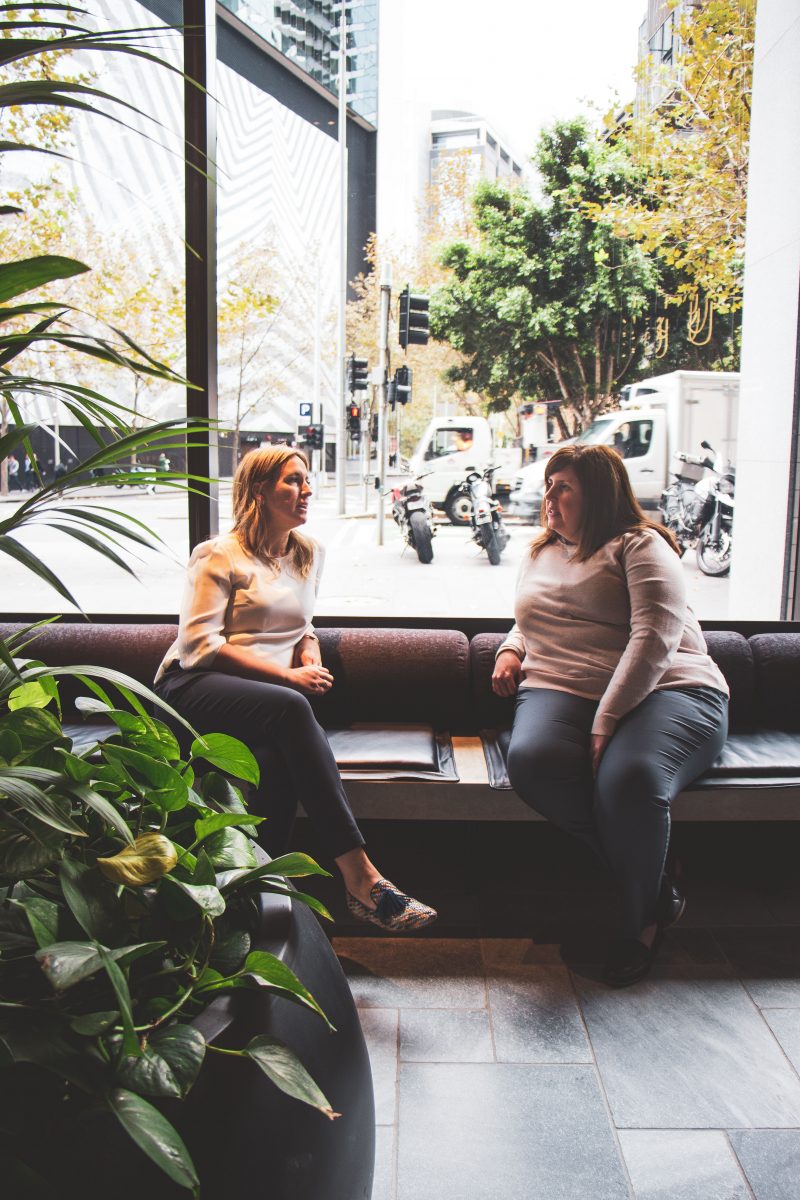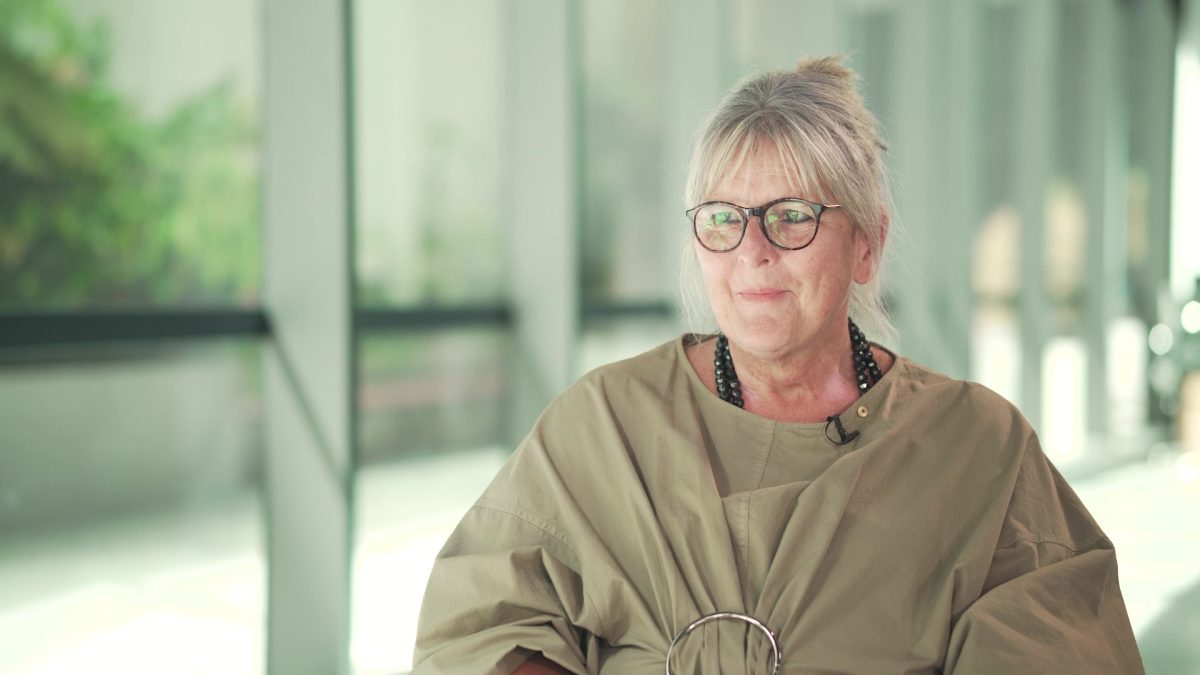 Measuring up the challenge
Recently joining the Built Statutory Board, non-executive director Gabrielle Trainor AO has vast experience implementing cultural change across a broad range of industries, including through her role as Chair of the Construction Industry Culture Taskforce. She said there are great opportunities for women in the construction sector, but a cultural shift is needed to reduce perceived barriers to entry.
"I think the opportunities for women in construction are enormous. It is, as we know, the most male dominated industry in Australia and it's been very interesting working on the Construction Industry Culture Taskforce to see how governments in particular are seeing that the culture of the industry is one of the greatest impediments to participation of women in the construction industry," said Ms Trainor.
"There is a great concentration on trying to build a pipeline of women through encouraging young girls to study Science Technology Engineering Mathematics (STEM) subjects, and this is a continuum that we need to focus on. Additionally, the Victorian Government is applying some quotas to the construction industry, which will see women even more highly sought after."
The Victorian Government's 'Women in Construction Strategy 2019-2022' states, "There will only be equal numbers of men and women working in construction if we take steps to attract, recruit and retain female workers." Jen and Mon belong to an organisation that wants to understand this reality, is willing to face them and listen to how substantive improvements can be made. Both women are supporting a strategy to attract the best talent and support progression for the amazing women they are already lucky to be working with.
"The extensive research undertaken by the Construction Industry Culture Taskforce has found that focusing on the three interrelated cultural issues of working hours, mental health and wellbeing, and gender diversity will help us create lasting cultural change," said Ms Trainor.
Getting there together
Jen and Mon have evolved to a place where they can challenge and encourage each other and those around them to recognise that which goes unnoticed and to enact change through concrete actions. Both women recognise that there are significant gender equality problems that need to be solved within construction. They see varied solutions but agree that they need to stick together and collaborate with women within and beyond the industry to find ways forward as well as advocating for the inclusion of women on boards and remuneration committees, as this is a crucial step in the shift towards gender equality.
Women in construction represent a diverse and multidisciplinary set of professionals who are problem solvers by trade. Mon and Jen are proud to belong to a profession that accepts complexity as part of its core business. They find joy in the diversity of experiences shared by the women that they mentor and meet, witnessing the discovery of new skills or achieving the hard fought wins. Those are the moments that make the work of being a leader in the construction enduringly worthwhile.  For Mon and Jen, those are the moments that guarantee the exciting future that exists for women in construction.