Our Defence team has specific skills and experience to deliver large and small construction, fitout and refurbishment project for the Defence industry. Our commitment to quality and detail underpins our focus on delivering low risk and high-quality projects to the exacting standards Defence requires. Our specialist team brings all the benefits of the broader Built business together with a strong focus on the unique challenges of Defence projects.
We offer our clients a flexible, nimble response for small to medium fitout, refurbishment and remedial works projects. Our depth of complex refurbishment expertise provides certainty for Defence that we understand how to manage secure and operational sites to minimise operational impacts and ensure safety.
We are also experienced in managing the high-level security requirements of Defence clients through diligent onsite administrative practices that align with all policies, procedures and manuals to manage personnel movement on site and access to secure areas.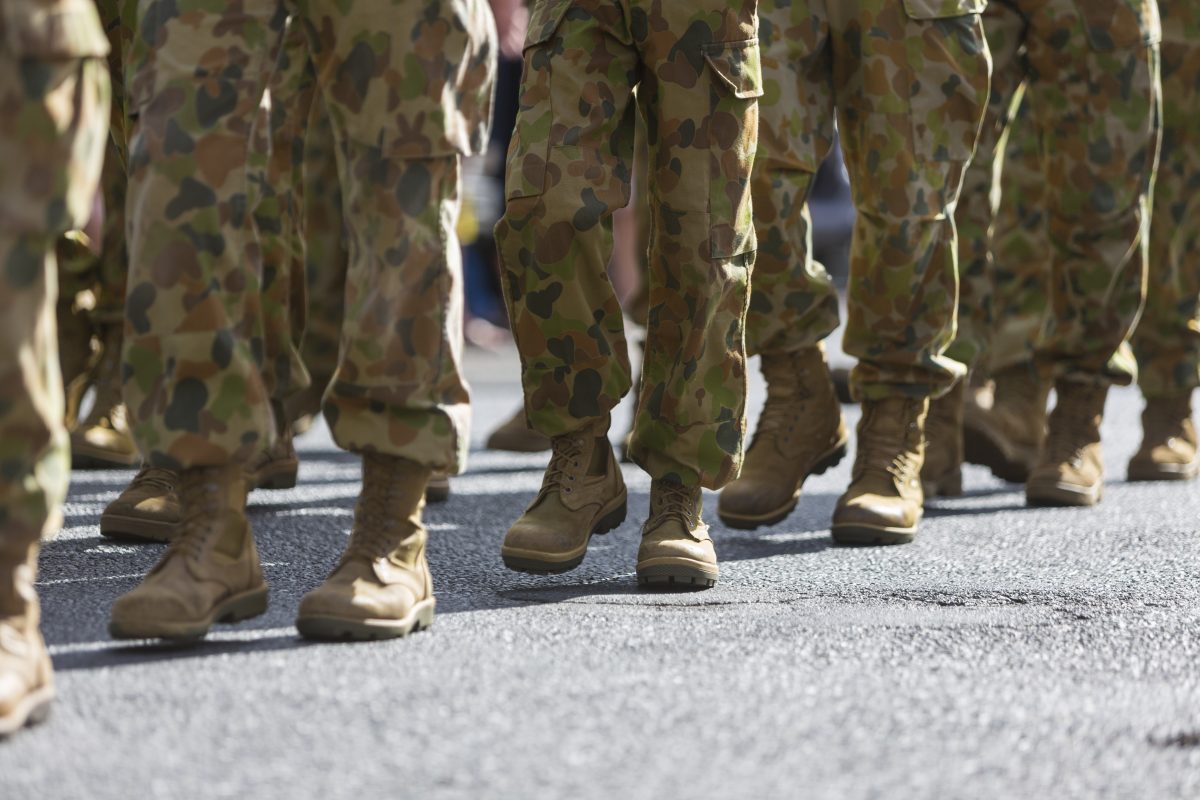 Some of our recent work include:
Holsworthy Barracks LIA Refurbishment, NSW
Refurbishment of multiple living-in accommodation buildings including hazardous materials remediation, compliance upgrades and additional Stimulus works.
Holsworthy Barracks ICT Refurbishment, NSW
Refurbishment and fitout of Holsworthy ICT building including roof replacement whilst maintaining operational use of critical infrastructure.
Holsworthy Barracks SOCOM LIA Refurbishment, NSW
Refurbishment of multiple living-in accommodation buildings including hazardous materials remediation and electrical upgrades.
HMAS Harman DNOC, NSW
Adjustment of work area to accommodate an additional 43 workstations to existing arrangement.
Australian Defence Force Academy Cadets Mess, ACT
Refresh and fitout work to Academy Cadets Mess.
BMMC Hangar Upgrade, Qld
Upgrade of internal fire, electrical and mechanical systems, construction of new mezzanine and workshop for maintenance works.
Department of Defence Offices, ACT
Refresh and refit of three levels of office accommodation to manage communication and security requirements of a range of different Defence user groups.
Built pledges to support veterans with Soldier On
Built is proud to be a Gold Pledge Partner of Soldier On, helping to enable veterans and their families to thrive. The Soldier On Pledge partnership provides a pathway for veterans and their families transitioning from the Australian Defence Force into civilian life.
The Pledge allows organisations to thank Australian Defence Force Personnel for their service and recognise the exemplary skills, leadership and training of those who have served Australia. Organisations that sign the Pledge commit to learning more about the skills and attributes that Defence personnel, veterans, and family members can bring to their organisation.
Soldier On is a not-for-profit veteran support organisation delivering a range of services to enable current and ex-serving veterans and their families to thrive. It is Australia's only national fully integrated and holistic support services provider for our national service personnel and their families. Soldier On currently reaches more than one million Australian veterans and their families.
Soldier On's services include a range of mental health and wellbeing, employment support and education programs, as well as activities focused on connections with family, friends, and the broader community.
In March 2022, Built was proud to have our team participate in the March On Challenge, as just one of the ways we support Soldier On. The challenge has teams walking a total of 96km in the month of March – the equivalent of the Kokoda Track to raise funds for Soldier On.
"Supporting veterans and their families is something Built is very proud of. With both personal and community connections to serving and ex-serving Defence personnel, it's great to see so many colleagues sign up and take on this challenge," said Josh Whittaker, General Manager, NSW Fitout and Refurbishment.
To learn more visit Soldier On Australia
"Soldier On's Pathways Program is working in collaboration with companies like Built to enable veterans and their families to thrive. The more organisations that come on board by signing the Pledge and supporting the veteran community, the greater the impact. We are building a stronger Australia together – for every organisation that signs the Soldier On Pledge, we are one step further to enabling more veterans and their families to secure their future."
Ivan Slavich, Soldier On CEO