About us
The scale & certainty of a tier one construction company, with the culture & agility to stay ahead of change
National presence,
local expertise
Proudly Australian and privately owned since 1998, Built has grown to be a national diversified general contractor and one of Australia's largest private construction groups. We've built our reputation on being the most responsive, client focused partner in the industry with extensive Tier 1 and large corporation experience.
Our financial strength together with our focus on quality provides scale and certainty for our clients. With a track record of sustainable growth, strong balance sheet, sizable bonding capacity and sound liquidity profile, Built provides absolute certainty.
Our trusted reputation has been earned through more than 20 years of consistent delivery across diversified sectors. From large scale new builds to complex refurbishments and intricate fitouts, we are proud of our track record and high rate of repeat clients, on average 70%.
Visit Built in the United Kingdom
Visit Built in New Zealand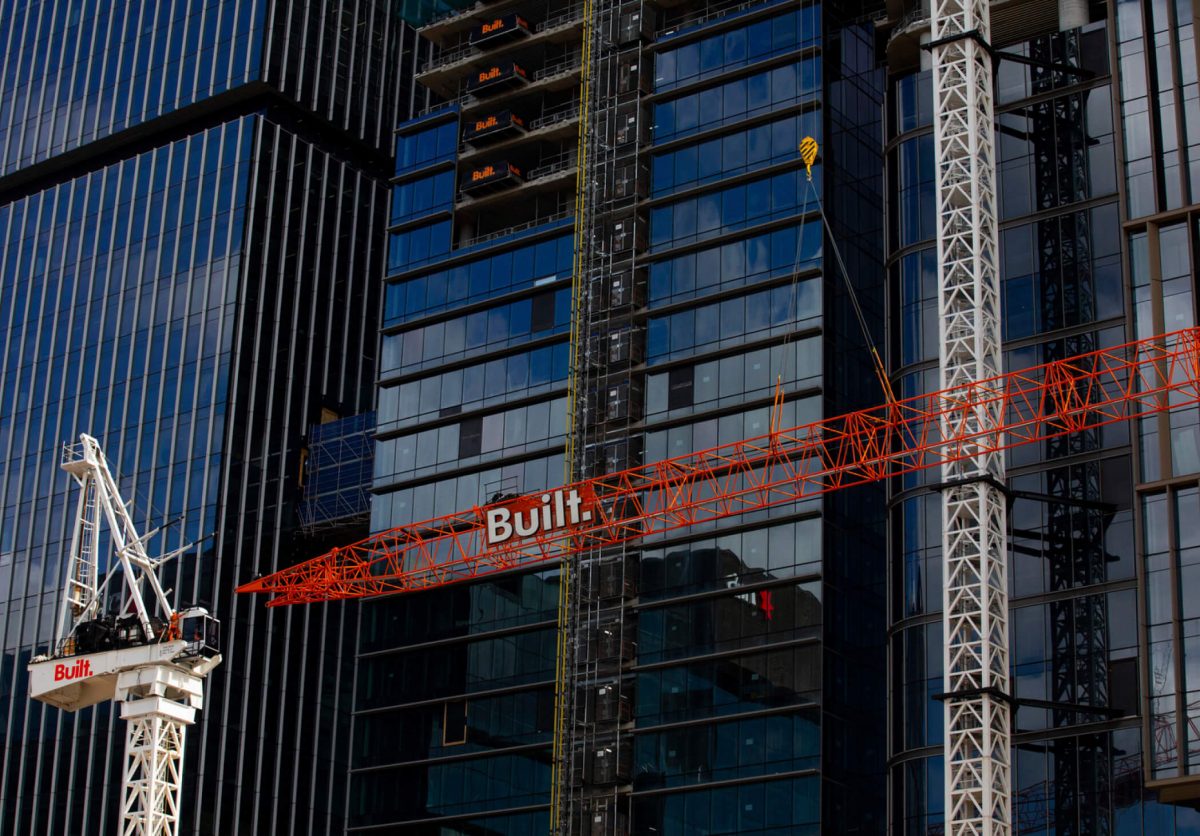 We've built our reputation on being the most responsive, client focused partner in the industry with extensive Tier 1 and large corporation experience.
$1.7bn
$500m+
$3.0bn+
78%
Total Solution
Built has the scale and agility to offer our clients a total solution across construction, fitout and refurbishment, development and small works across all sectors.

Our diverse capabilities ensure our clients work with people with the right expertise for their project, regardless of the discipline, size or complexity. From de-risking the construction of a challenging large-scale projects to delivering a complex live environment fitout and refurbishment, our focus is to consistently deliver to the same high quality outcome.

Total Solution
Construction requires a strong focus on operational discipline, technical expertise, commercial outcome, and risk mitigation. But it also takes a flexible mindset to push boundaries, find better answers and pioneer new techniques to stay ahead of change. We partner with our clients to understand and invest in your vision and use our design and delivery capabilities to bring it to fruition across all delivery methods and major asset classes. Our team includes some of the most talented and respected people in the industry, while our strong relationships with the best subcontractors and suppliers allow us to deliver high quality outcomes for our clients and their end users.

Our business was founded on delivering high specification bespoke fitouts to tight timeframes, for many of the world's luxury brands and top tier companies. What has always set us apart is our culture which drives our high standards and attention to every detail and finish. Valuing relationships, focusing on front-end processes and staying close to tenants and end users is an approach we have embedded across our business and provides the certainty to our clients that makes us a trusted long term partner.

Refurbishment demands a proven ability to unlock complex problems, innovate and adapt, and meet the challenges of working in live environments. Refurbishment projects combine all our construction and fitout skills with the complex environments we thrive in. They are an opportunity to partner early with our clients and provide strategic solutions that can be the difference between a viable refurbishment over a demolition and re-build.

We specialise in working with public and private partners to identify unseen opportunities and unlock asset value. Our experience across development, complex construction and refurbishment allows us to devise smart, pioneering development schemes. While our strong relationships with development participants from planners, financiers, architects to agents allows us to provide an end to end solution. Our team's collective experience in developments, coupled with our smart thinking and deep knowledge of the Australian property sector, makes Built a standout development partner.

Our Small Works team offers our clients a more agile and personal response with the scale and certainty advantages of the wider Built group. With dedicated small works professionals across the country, we offer flexible end-to-end solutions for projects in any sector from $5,000 to $10 million. Renowned for our superior service, quality and dependability, we solve every client problem no matter how big or small.
An alternative major construction partner
In 2016, Built signed a strategic partnership with one of Japan's largest construction groups, Obayashi Corporation, to work together on select large-scale construction opportunities in Australia.
The agreement combines the construction skills and financial strengths of both organisations and fosters collaboration through Obayashi's Technical Research Institute, a facility dedicated to the development of construction-related technologies.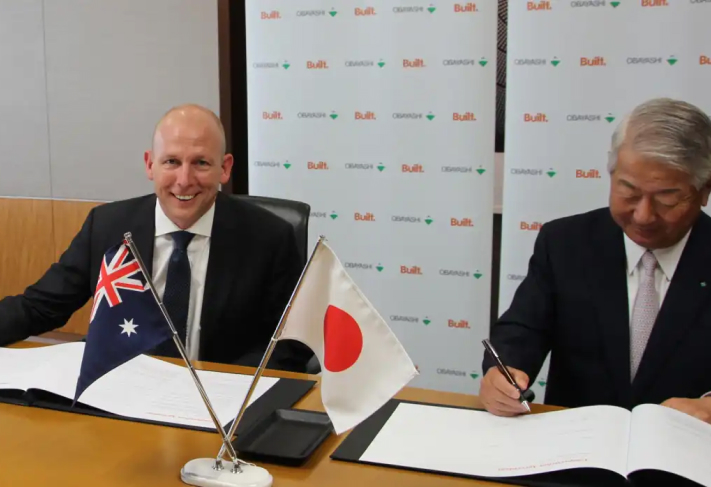 Safety always.


No exceptions.

Built is improving safety outcomes through embedding shared values and behaviours across our people and the diverse range of subcontractors we engage. This is how we continue to find and deliver on safer ways of working.

Our safety vision is clear: make it safe; make it personal; make it simple. To achieve this, our strategy targets critical risks and is underpinned by fit for purpose processes to ensure we achieve consistent behaviours in our staff and subcontractors.

Built has created a unique framework of behaviour developed in collaboration with our subcontractors that ensures everyone is treated equally and with respect. This make safety personal and creates an environment where everyone takes greater responsibility for the safety of their colleagues.

Making safety personal for everyone is the best way to ensure risks are identified, managed and mitigated – not just as a one-off exercise, but as part of our day to day business. We bring our staff and subcontractors together before every project starts to set an agreed framework of behaviour and make safety a personal commitment.

Our Occupational Health and Safety System is certified to AS/NZS 4801.2001 and ISO 45001.2018 and we are an accredited builder with the Office of the Federal Safety Commissioner.
A team of doers

We believe you never graduate from rolling up your sleeves to get the job done

Intelligence at scale

We pride ourselves on finding solutions to complex challenges both large and small

Lead by example

We go above and beyond, actively looking for ways to move our industry forward
The New Way Forward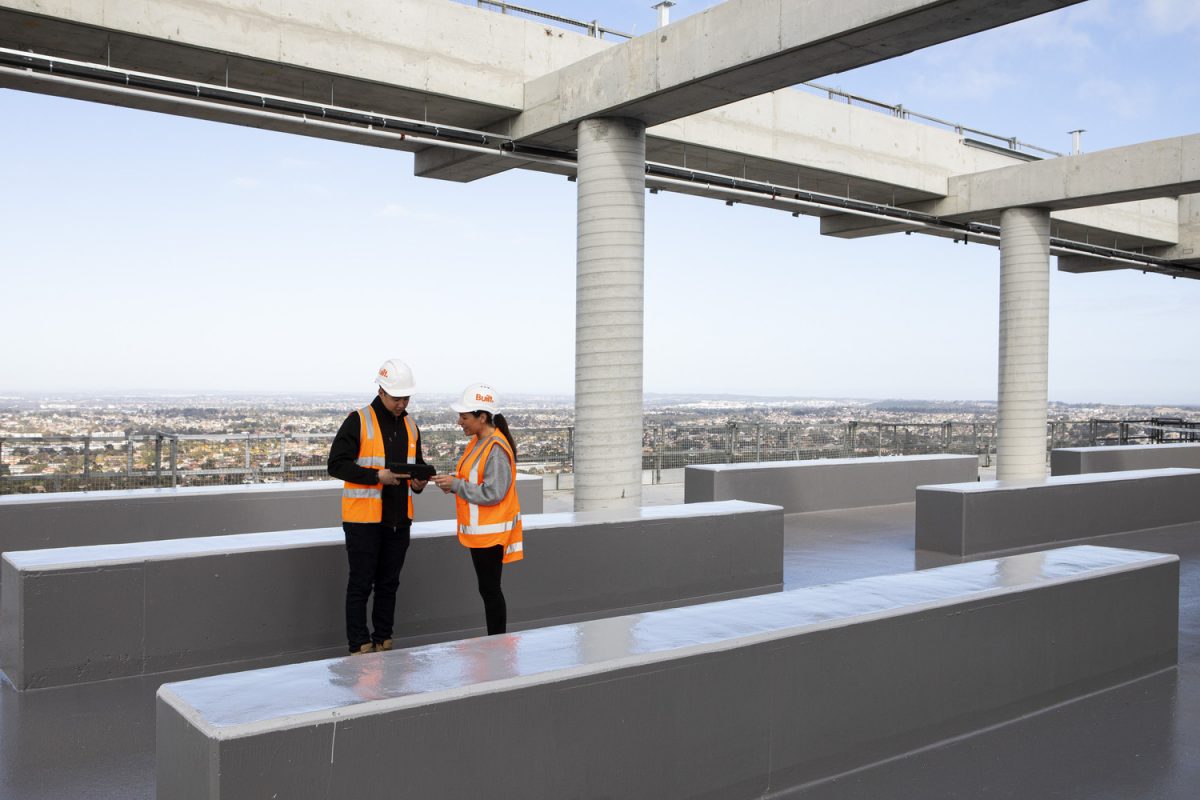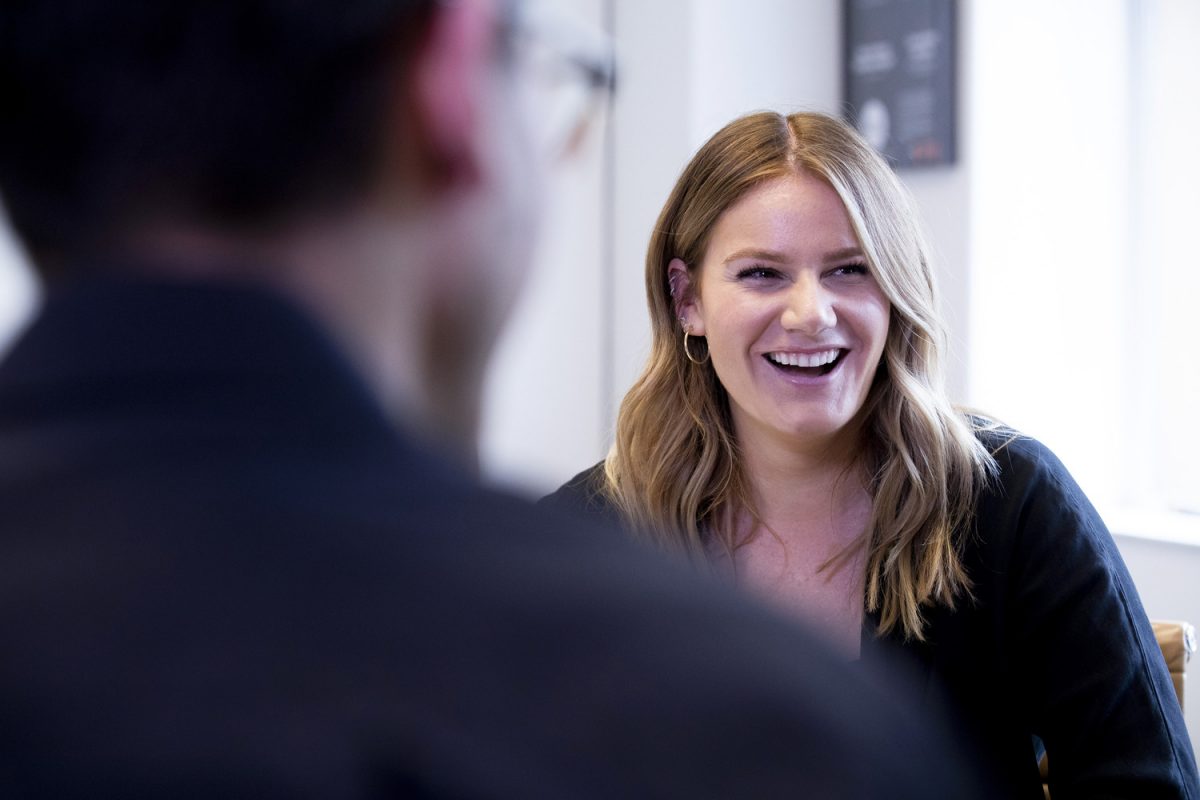 When you work with us, you work

with a group of leaders

on a mission to improve the way the world is built.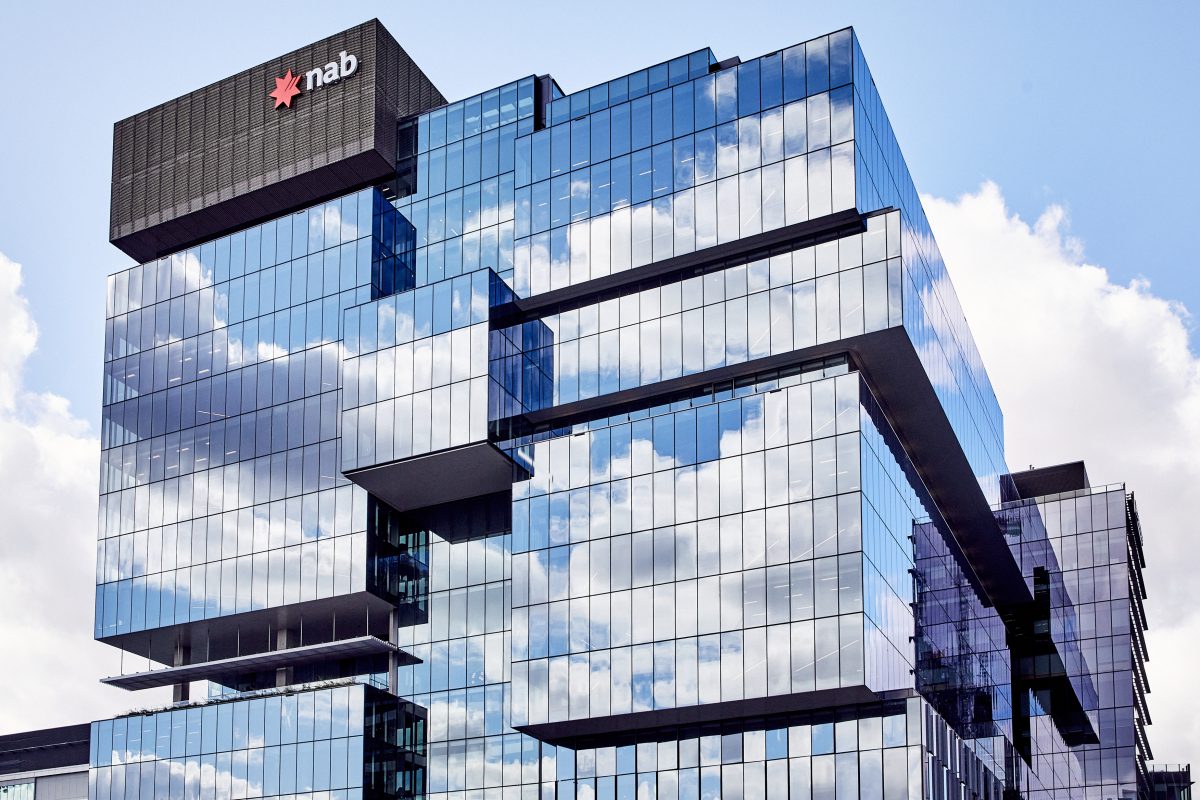 The Built team is made up of over 1000 people nationally. Our people are passionate and experienced in delivering the highest quality construction, fitout and refurbishment projects to our Built Worthy standard.
CHAIRMAN OF THE BOARD

Wal King

INDEPENDENT DIRECTOR

Dieter Adamsas

EXECUTIVE CHAIRMAN & FOUNDER

Marco Rossi

MANAGING DIRECTOR & CEO

Brett Mason
EXECUTIVE CHAIRMAN & FOUNDER

Marco Rossi

Marco is the founder and Executive Chairman of Built.

MANAGING DIRECTOR & CEO

Brett Mason

Brett is the Managing Director of Built, joining the company in its second year of operation.

NATIONAL DIRECTOR

Mitchell Futcher

Mitchell has over 24 years' industry experience, 15 with Built. He is responsible for strategic business development, sustainability & social impact, marketing & communications, innovation, estimating and the Small Works business unit.

NATIONAL DIRECTOR

Steve Boss

Steve is responsible for our NSW, Qld, ACT, Newcastle & Hunter Region and NZ businesses across construction, fitout and refurbishment. Steve is a well-respected construction industry leader with over 30 years' experience.

DIRECTOR, GENERAL MANAGER, Vic, SA & WA

Ross Walker

Ross is responsible for our Vic, SA and WA businesses across construction, fitout and refurbishment. Ross has over 20 years' experience within the construction industry across multiple sectors and has successfully delivered several large scale design & construction and PPP projects.

FINANCE DIRECTOR

Robert Bonaccorso

Robert has over 30 years' experience in finance and has held a number of senior roles in diverse industries including engineering, property and transport. Robert is responsible for finance including accounting, treasury and shared services.

DIRECTOR, PEOPLE & CULTURE

Sarah Wilson

Sarah has over 15 years' experience in Human Resources working across construction, professional services, IT and utilities sectors. Sarah is responsible for our people programs including recruitment, training and development.

COMPANY SECRETARY & GENERAL COUNSEL

Andrew Lonsdale

Andrew brings over 25 years' legal experience in corporate and commercial law, specialising in construction law. Andrew plays a key part in our culture of dispute-free project execution. He was previously General Counsel at Lendlease and Abigroup.

DIRECTOR OF HEALTH SAFETY AND ENVIRONMENT

Paul Farrell

Paul brings over 25 years' experience as a workplace health and safety professional providing process, planning and delivery expertise across a range of sectors including steel, oil and gas, aviation, and construction. Paul is known for authenticity, visible safety leadership and genuine care of others to drive a generative safety culture.

DIRECTOR OF STRATEGY

Jen Marks

Jen has over 25 years' experience across several facets of the industry, from project delivery to senior management, generation of new business and executive leadership.
DIRECTOR, NSW

Peter Whyte

Peter has over 30 years' industry experience and has delivered numerous landmark Sydney projects in both Project Management and Site Management roles. With Tier 1 experience at a General Manager level Peter brings specialist skills in project programming, buildability and financial management.

GENERAL MANAGER, FITOUT & REFURB, NSW

Matthew Hunter

Matthew has delivered some of our most complex and high profile fitout and refurbishment projects. With over 20 years' industry experience, and more than a decade at Built, Matthew leads our fitout & refurbishment business unit in NSW and New Zealand to create the highest quality results.

DIRECTOR, VICTORIA

Peter Radovanovic

Peter has over 30 years' industry experience, with key roles leading a broad range of projects from extensive refurbishments and fitouts to new build and live environment works. Specialised in large projects, Peter has an excellent track record in the delivery of challenging design and construct briefs.

DIRECTOR, WA

Jon Stone

Jon is responsible for our WA business and has over 20 years' industry experience. Jon is a well-respected construction industry leader, having delivered projects to the value of $5bn for Tier 1 builders in the UK, Western Australia and South Australia over the last 15 years.

GENERAL MANAGER, WA

Mark Hall

Mark has over 20 years' experience in the construction industry and has been involved in many multi-million dollar developments across multiple sectors. With expertise in the management of retail and commercial construction projects, Mark leads our West Australian team toward quality project delivery.

GENERAL MANAGER, SA

Chris Bate

With over 25 years' industry experience, Chris has delivered more than $1.2 billion of commercial buildings. He leads design and construction teams to deliver complex building projects on time and on budget and is committed to aligning project deliverables with client needs.

GENERAL MANAGER, QLD

Christian Adamson

With over 20 years' industry experience, Christian brings expertise across procurement, programming, design & quality management, as well as developing and maintaining strong client and subcontractor relationships.

GENERAL MANAGER, NEWCASTLE & HUNTER REGION

Rod O'Neill

Rod has a Bachelor of Civil Engineering and over 20 years' experience in the construction industry across multiple sectors including industrial, aviation, residential, commercial and retail.

GENERAL MANAGER, SMALL WORKS GROUP

John de Smet

With over 35 years' in the construction industry, John has excellent business acumen and significant industry experience across an extensive sector list. John understands the complexities of all delivery methods and the roles and responsibilities within them as he manages workforces in excess of 100 people across Australia and the United Kingdom.
COMMERCIAL DIRECTOR

Gary Stagnitta

Gary has over 30 years' experience within the construction industry across project delivery, consulting and commercial roles. At Built, Gary is responsible for overseeing and advising on group-wide risk & governance and ensuring operational excellence in commercial management.

NATIONAL ESTIMATING MANAGER

Rod Anderson

Rod Anderson is a motivated and reliable cost planner and estimator with 28 years' experience in the construction industry. He has a wealth of knowledge across a broad range of sectors and contract types with strong cost planning, estimating and negotiation, analytical and problem solving skills.

DIRECTOR OF MARKETING & COMMUNICATIONS

Corey Monk

Corey has over 20 years' experience in marketing & communications developed across a wide range of industries, both business and consumer.

NATIONAL MARKETING & COMMUNICATIONS MANAGER

Tanya Lim

Tanya has over 20 years' experience across all facets of the marketing and communications mix across branding, marketing, PR, internal communications and stakeholder relations. She has in-depth understanding of B2B marketing within the Australian property sector and service-based industries.

DEVELOPMENT DIRECTOR

Jono Cottee

Jono has over 16 years' property industry experience specialising in property development, design, delivery and leasing. He is trained architect and designer and leads the Group's development business and is responsible for managing the end to end development pipeline.

HEAD OF STRATEGIC BUSINESS GROWTH

Kaitlyn Davidson

Kaitlyn has over a decade of experience in forming strong industry relationships across multiple sectors and markets. She compliments her keen interest in people and tenacity to get things done with a strategic approach to guide the business towards opportunities in both existing and targeted growth sectors.

HEAD OF SUSTAINABILITY & SOCIAL IMPACT

Joe Karten

Joe is an industry leader in sustainability with over a decade of international and local experience in creating some of the most sustainable buildings. Joe contributes to industry think tanks and stakeholder groups to improve the Australian property industry's response to the environmental and social challenges we face.

NATIONAL SUSTAINABILITY MANAGER

Clare Gallagher

With a background in architecture, Clare's focus is creating healthier, more sustainable built environment for our clients. With deep experience in Green Star and NABERS, Clare has also been recognised as a leader by the International WELL Building Institute (IWBI).

HEAD OF INNOVATION

Ramsay Horton

Ramsay leads Built Labs, which is responsible for ensuring Built remains on the cutting edge of digital technologies & innovative building methodologies. Ramsay has also delivered many of Built's luxury retail projects nationally over the last 8 years.
Our industry is critical to how cities evolve, so as a business we have a responsibility to consider the impact of everything we build.
To think harder. To act smarter. To do more. To deliver the impossible.

Our key initiatives
Built Labs


(Research & Development)
To advance the industry forward.
To create foundations for the future.
To forge new pathways.
Improving the way our projects can be built and challenging ourselves to solve our clients' problems in innovative ways has been part of our culture from day one.
Today, Built continues to pioneer innovations that improve the speed, safety, quality, environmental and social outcomes of building and construction across the industry.
Built Labs is our unique approach to ensuring our clients share in the benefits of the innovations that are impacting the industry at an ever-increasing rate. This includes incorporating global best practice in digital technologies, implementing innovative building methodologies and sharing ideas and solutions quickly and effectively.
"
Built is on the cutting edge of sustainable building practices and digital building technologies, which means we can achieve the best outcome possible for our clients and the environment".
Mitch Futcher, National Director
DFMA Kit of Parts

Creating DfMA prefabricated constructions to provide faster, cheaper, more sustainable solutions for school infrastructure and education programs.

SimpliSWMS

Transforming the current SWMS compliance documentation into a user-friendly, real-time digital app to improve safety for the construction industry.

Virtual Design & Construction

Helping medical professionals create the optimal theatre rooms for the health sector using 3D design walk-throughs.