Built appointed to major upgrade of Sydney's first skyscraper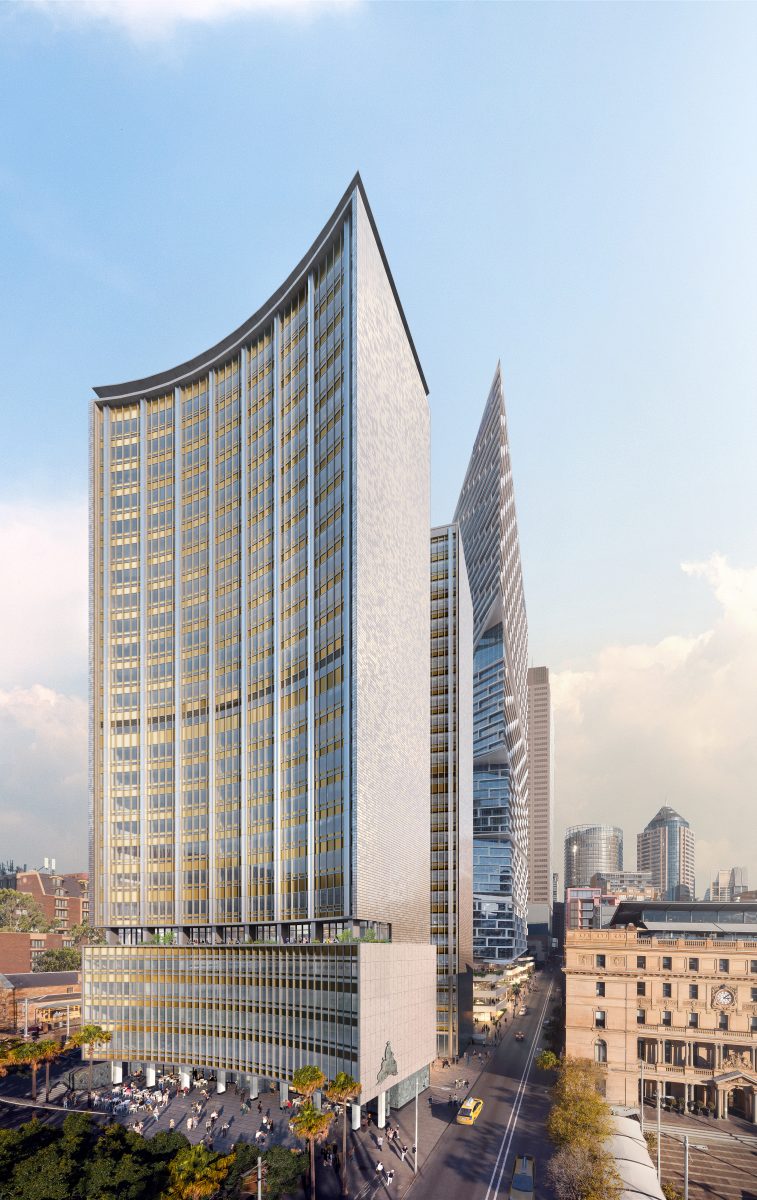 AMP Capital Wholesale Office Fund (AWOF) and Dexus Wholesale Property Fund (DWPF) have appointed Built to redevelop Sydney's iconic 33 Alfred Street office building, Sydney's first skyscraper.
Built has been awarded the construction contract for the complex upgrade and joins Johnson Pilton Walker (JPW) the architects who were appointed at the beginning of the project. The renewal of 33 Alfred Street will commence in first half 2022 and will be the most comprehensive upgrade of the building since its completion in 1962, 60 years ago today.
BuiltManaging Director & CEO, Brett Mason said: "We're proud to be appointed to undertake the redevelopment of one of Sydney's most important and iconic buildings and will be able to bring all our core strengths to this project across our complex refurbishment, heritage and sustainability experience to ensure 33 Alfred Street retains its status in the Sydney skyline for the next 60 years."
AWOF's Fund Manager, Kit Georgeos said: "We are delighted to be progressing the upgrade of this significant building on behalf of investors in AWOF. It has served as AMP's head office for 60 years and will now get a new lease on life after it is comprehensively refurbished.
"The refurbishment will restore the status of 33 Alfred Street as one of Sydney's most iconic buildings, while retaining its important heritage character and significance," Ms Georgeos said.
DWPF Fund Manager, Michael Sheffield said: "DWPF is pleased to be commencing such a significant project which is generating strong leasing interest, and which is expected to generate significant returns for our investors."
The upgrade will improve the services and sustainability features of the building, making it one of Sydney's most sought-after office buildings, while strictly maintaining the heritage, character and conservation values of the building.
The building's façade will be renewed to bring more natural light in and the full height glass will showcase one of the world's greatest outlooks over Circular Quay, the Opera House and the Harbour Bridge, yet retain key design elements in the original façade. The lobby will be enhanced with new reception areas, concierge facilities, intuitive wayfinding and high-quality food and beverage retail, that will reflect the character of the overall building.
"The iconic 33 Alfred Street will be re-positioned as a Premium-grade office tower offering some of the best views in Sydney and situated in the CBD's dress circle," Ms Georgeos said.
Opened in 1962, 33 Alfred Street was the first building in Sydney to break the city's 150-foot (46-metre) height limit and was Australia's tallest building at the time at 117 metres.
Part of the upgrade includes direct access between 33 Alfred Street and the newly developed Quay Quarter Sydney precinct. Quay Quarter Sydney, which is also being developed by AWOF and DWPF, is an exciting new precinct in the heart of Circular Quay that spans two city blocks and offers the world-class Quay Quarter Tower, high-end residential and vibrant retail lanes where tenants can meet, shop and socialise.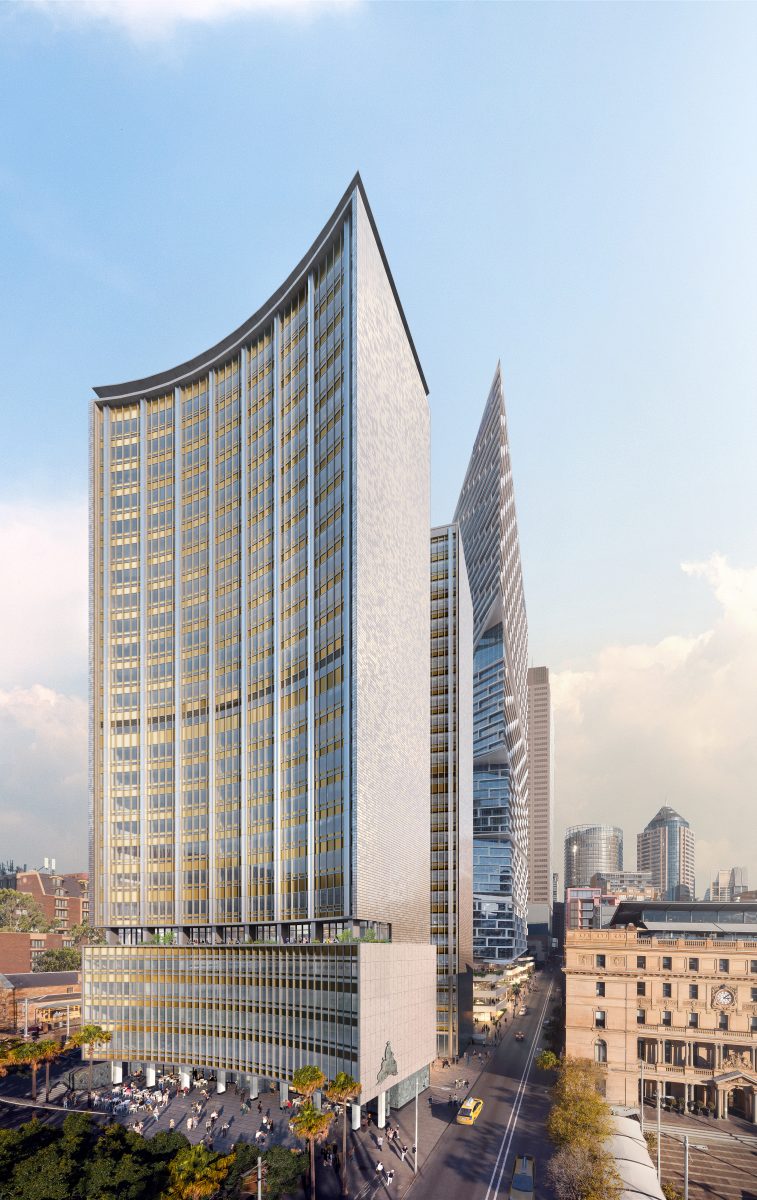 Key facts about 33 Alfred Street
33 Alfred was the first building to break Sydney's 150-foot (46 metre) height limit
33 Alfred was opened by Australia's longest serving Prime Minister Sir Robert Menzies on 23 February 1962.
The building was considered revolutionary at the time offering a new style of workplace.
It originally had a public viewing deck on level 26 – a tourist attraction at the time.
Architects travelled to North America on an international research tour to inspect similar post war international style buildings such as Seagram Tower and the UN Secretariat building in New York – to research the best-in-class office buildings at the time.
The 'gold' glass façade is one of the memorable features of the building. It is being fully replaced and a full height glass façade will maximise daylight and views for new occupants of the building.