Built awarded fitout contract for new entertainment floors at $3.6bn Queen's Wharf Brisbane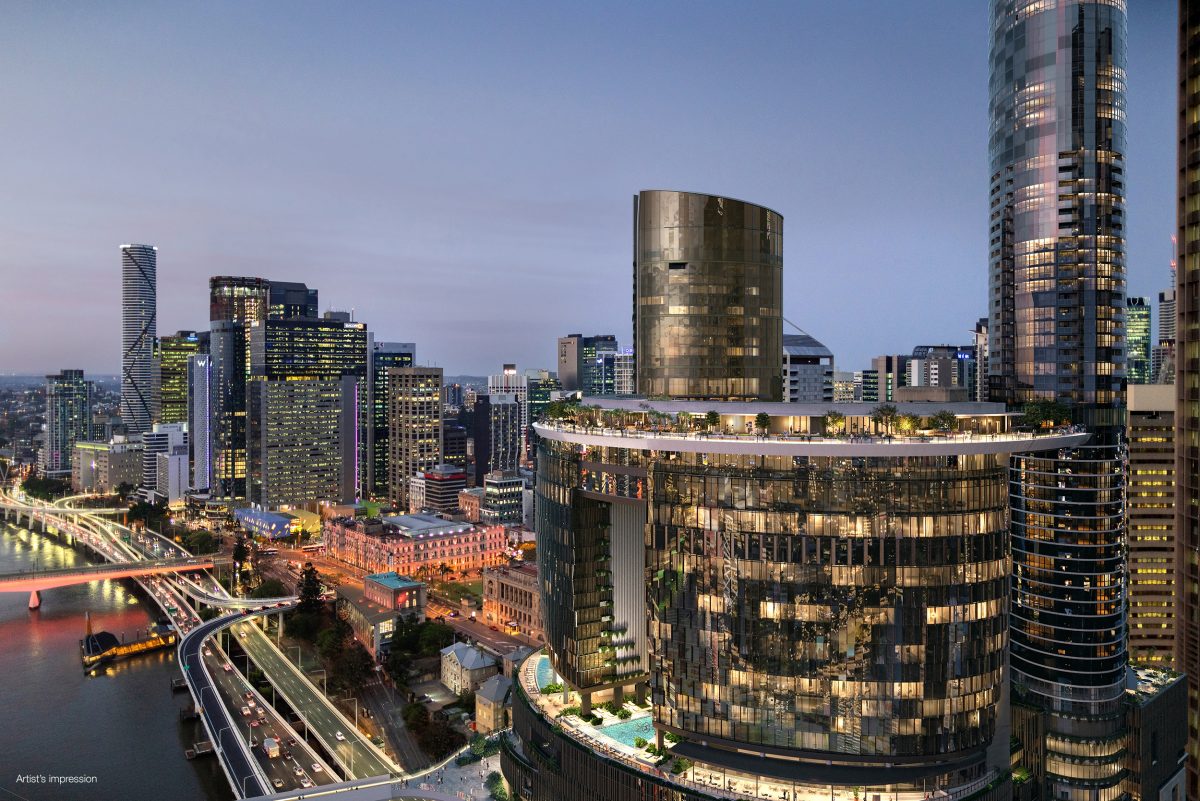 Built has been awarded the fitout contract to construct the new entertainment levels as part of the $3.6bn world-class entertainment precinct, Queen's Wharf Brisbane.
The contract has been awarded by Destination Brisbane Consortium, a joint venture between lead partner The Star Entertainment Group and its Hong Kong-based partners Chow Tai Fook and Far East Consortium.
"What we are building at Queen's Wharf is a world-class entertainment precinct in the middle of a CBD with a huge and important heritage and public space component," said Destination Brisbane Consortium (DBC) Project Director Simon Crooks.
"Built's works include the fitout of gaming and food and beverage outlets on podium gaming levels 5 and 6 as well as a number of floors below the Sky Deck that will house VIP Gaming and plant equipment."
"Built have a strong reputation within the industry and we look forward to welcoming them onsite in 2021 when they start their works," Mr Crooks said.
Built has an extensive track record in developing high quality premium fitouts across the retail, entertainment and hospitality sectors including at Eagle Street Pier in Brisbane and QT Gold Coast and recently completed the Sovereign VIP Gaming area at The Star Sydney.
Built Managing Director, Brett Mason, said Built was very pleased to be awarded the contract for the construction of entertainment levels at Queen's Wharf.
"We're excited to be involved in this project off the back of our successful delivery of the new Sovereign area at The Star Sydney and to bring the same high level of quality and meticulous attention to detail to Queen's Wharf," he said.
"This development is set to put Brisbane on the map as a world-class tourist and entertainment destination, and we're looking forward to being a part of delivering this vision for the Destination Brisbane Consortium."
Queen's Wharf Brisbane will transform the CBD with four new luxury hotels, more than 50 new bars and restaurants, 2,000 residential apartments and the equivalent of 12 football fields of public space when the development is complete. The entertainment precinct is expected to welcome first visitors in 2022.