Built has been selected once again by Walker Corporation to deliver the new Adelaide Festival Tower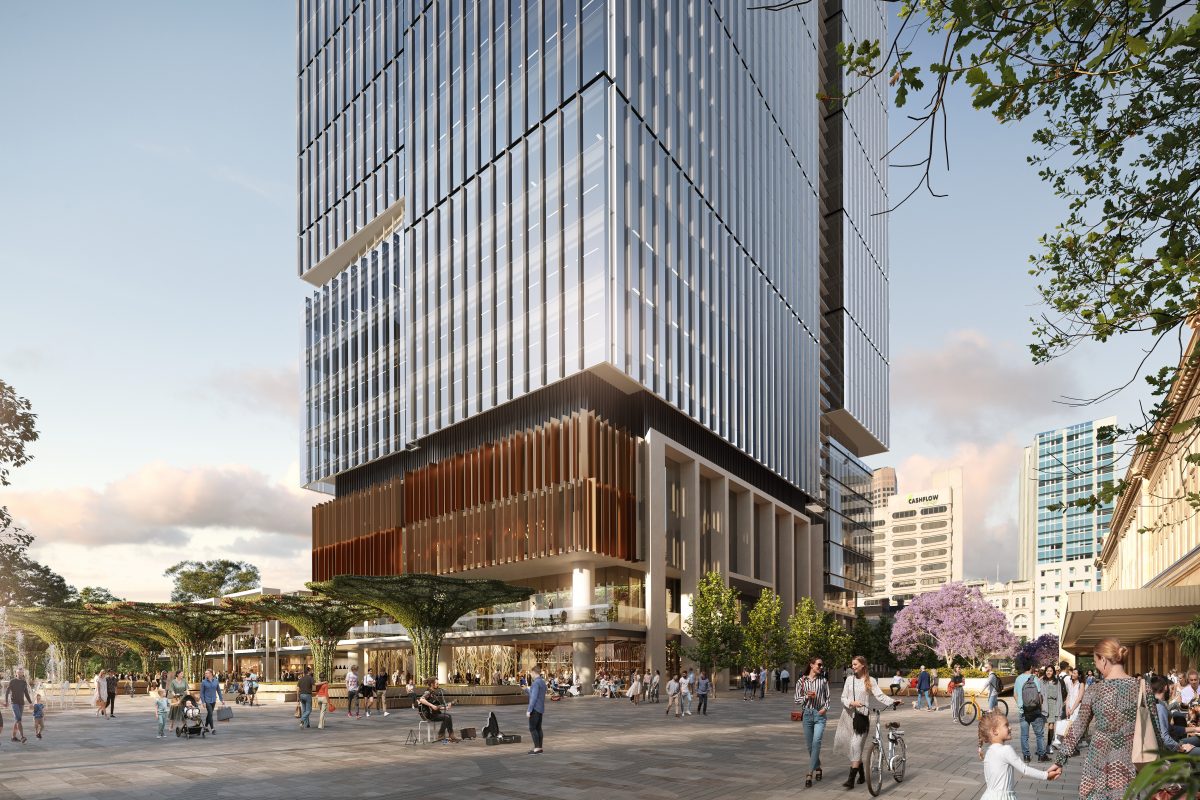 Walker Corporation's Festival Tower is ready to begin its climb into the Adelaide skyline after Tier 1 national contractor Built was awarded the contract to deliver the new Riverbank icon.
Walker Corporation Executive Chairman Lang Walker AO said Festival Tower will be Adelaide's tallest all-electric office building.
"Festival Tower is setting the new benchmark for environmental sustainability, going fully electric, to plug into South Australia's growing renewable power resources and shift away from fossil fuels," Mr Walker said.
"The building will also be targeting 6 Star Green Star and 5.5 Star NABERs, making it one of our most ambitious projects to-date."
"We've finetuned Festival Tower with our customers front of mind and we are excited to award Built the building contract to begin construction of what is set to become a landmark tower.
"They are an experienced and forward thinking tier one builder who have successfully delivered many transformative projects around Australia, including four award winning commercial buildings at our acclaimed Parramatta Square development in Sydney."
Festival Tower will seamlessly integrate with the reinvigorated 5,000 sqm plaza and broader Riverbank precinct.
"There is simply no other location like this in this great city and we expect to see some of Adelaide's signature bars and restaurants join the precinct in what will become a new meeting place for Adelaideans and visitors," Mr Walker said.
Built Managing Director and CEO Brett Mason, said Built was proud to be taking on such an important project which will further reshape the Adelaide skyline and further promote the state as a leader in green buildings.
"Festival Tower will be a major drawcard for Adelaide to attract businesses, both local and international, wanting to share in over 40,000 sqm of premium office space, with unrivalled views across the Riverbank and out to the Adelaide Hills," Mr Mason said.
"We're excited to also continue our commitment to green building practices to deliver a project which sets the standard for sustainable and future-thinking buildings that take advantage of renewable energy to be carbon neutral from day one and addresses the growing impact of climate change."
Upon completion, the tower will be one of the few modern commercial buildings in Adelaide with a floorplate nearing 2,000 sqm.
"A floorplate that large provides tenants with flexibility, efficiencies and cost savings that just aren't possible with some of the older generation stock we see around," Mr Mason said.
Construction will power on through the pandemic and beyond boosting the South Australian economic recovery by securing jobs and keeping the State's construction pipeline delivering during COVID-19.
Over the next two years, the Festival Plaza redevelopment will create over 1,000 construction jobs and inject hundreds of millions of dollars into the SA economy through local procurement of materials and labour.