Built helps National Centre of Indigenous Excellence deliver new workspace
As part of our commitment to increasing our support and engagement with Aboriginal and Torres Strait Island business, organisations and people, Built has been working with the National Centre of Indigenous Excellence (NCIE) in Redfern for the last two years.
NCIE is a not-for-profit social enterprise that aims to build capability and create opportunities with, and for, young Aboriginal and Torres Strait Islander peoples, from Sydney and across Australia.
The partnership has been based on how Built can support NCIE to deliver its life-changing programs and services while NCIE helps Built further develop our Indigenous participation and engagement journey through our Reconciliation Action Plan.
A key initiative of the partnership has been to help enable NCIE to redevelop part of its Redfern site to accommodate an improved workspace for the many staff delivering the organisation's wide range of services and programs.
These include an onsite fitness and aquatics centre, conference & accommodation, and catering services,  and programs that support employment pathways, digital skills development and reducing tobacco use among Aboriginal and Torres Strait Islander communities.
Prior to the project the NCIE team worked indifferent locations across the spacious, heritage-listed site, which was previously Redfern Public School. This hindered the opportunity for the whole NCIE team to collaborate and communicate effectively and efficiently with each other, and feel a part of one team.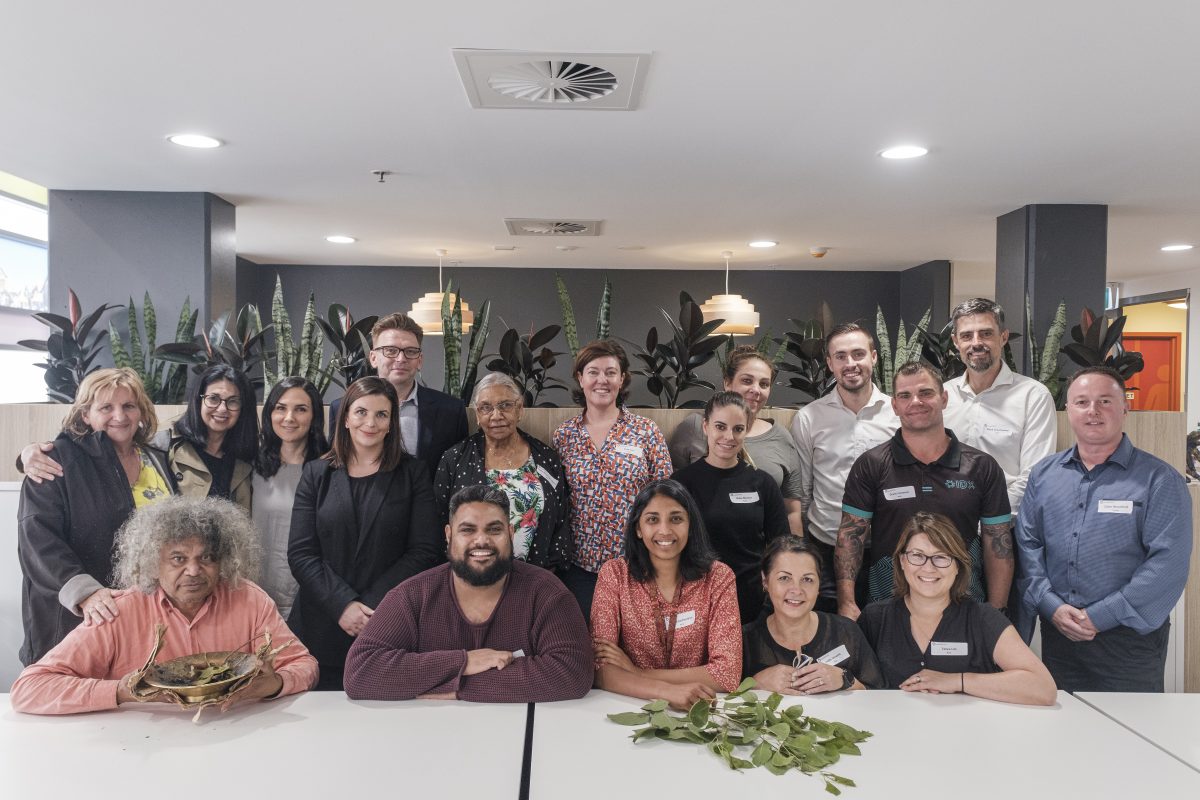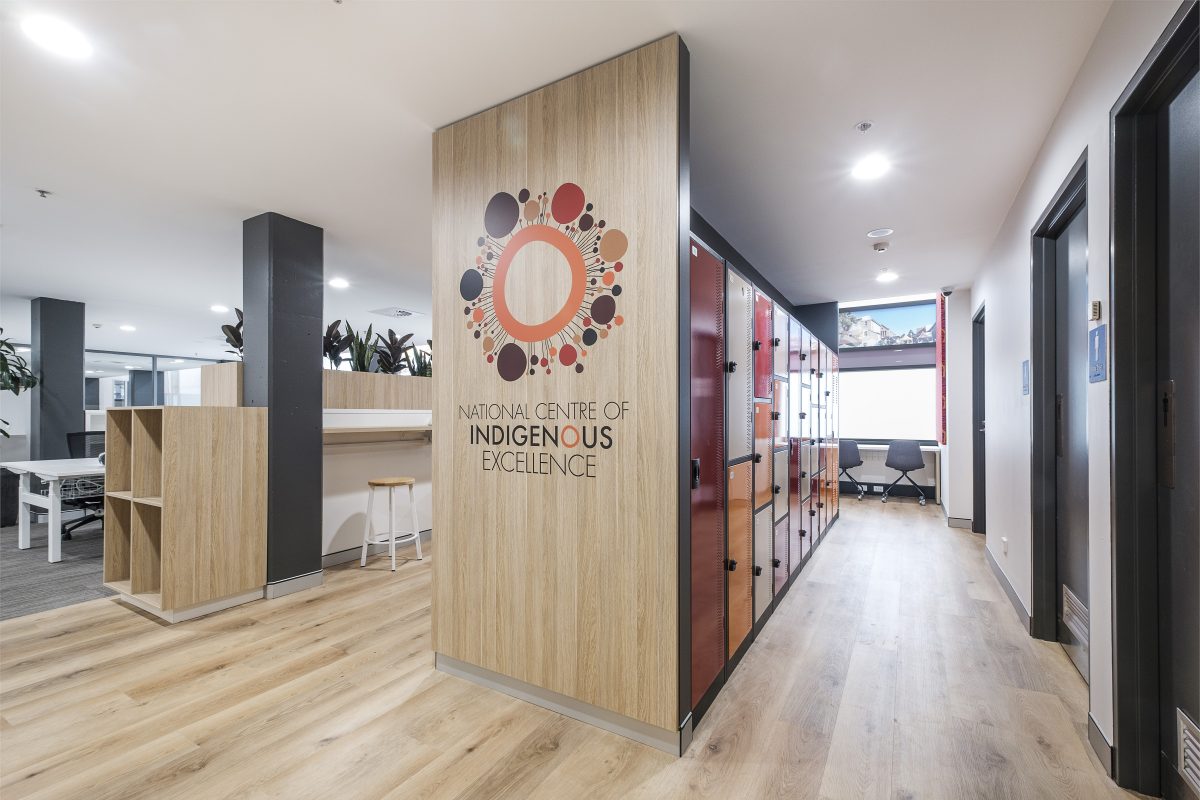 To fund the new workspace, Built, led by Estimating Manager Phil Heneka, worked with NCIE pro bono to develop a suitable design and cost plan to progress the project. Built started the job in late 2019 to repurpose existing office and program space within the NCIE Fitness Centre to build a new open plan workspace for the 30+ staff as well as meeting rooms, offices, kitchenette and work zones.
Built was also able to engage the pro bono services of interior design firm, Levine Vokaberg and source office furniture from WINYA, an Indigenous owned and controlled business, supporting Indigenous training and employment growth.
Additional subcontractors including Fusion Mechanical Services and Alland Group also provided pro bono services for the entirety of their works.
To celebrate the completion of the job NCIE and Built participated in a special smoking ceremony undertaken by Indigenous elder Uncle Graham Davis. The ceremony allowed for the team to come together to share their aspirations for the new space as a new beginning for the team and use the smoke created from specially sourced apple gum trees along the Parramatta River to cleanse and prepare the office for the move.
Indu Balachandran, NCIE Chief Operating Officer thanked Built and their project partners for making the new workspace a reality after two years of work.
"This is proof that dreams can come true when you combine the efforts of good people and relationships," she said.
NCIE Board Director, Kate Cam also said the project symbolised a new phase for NCIE. "Having one inclusive space to work together will bring new creativity and allow us to keep culture at the core of everything we do."