Built joins industry voices to tackle future challenges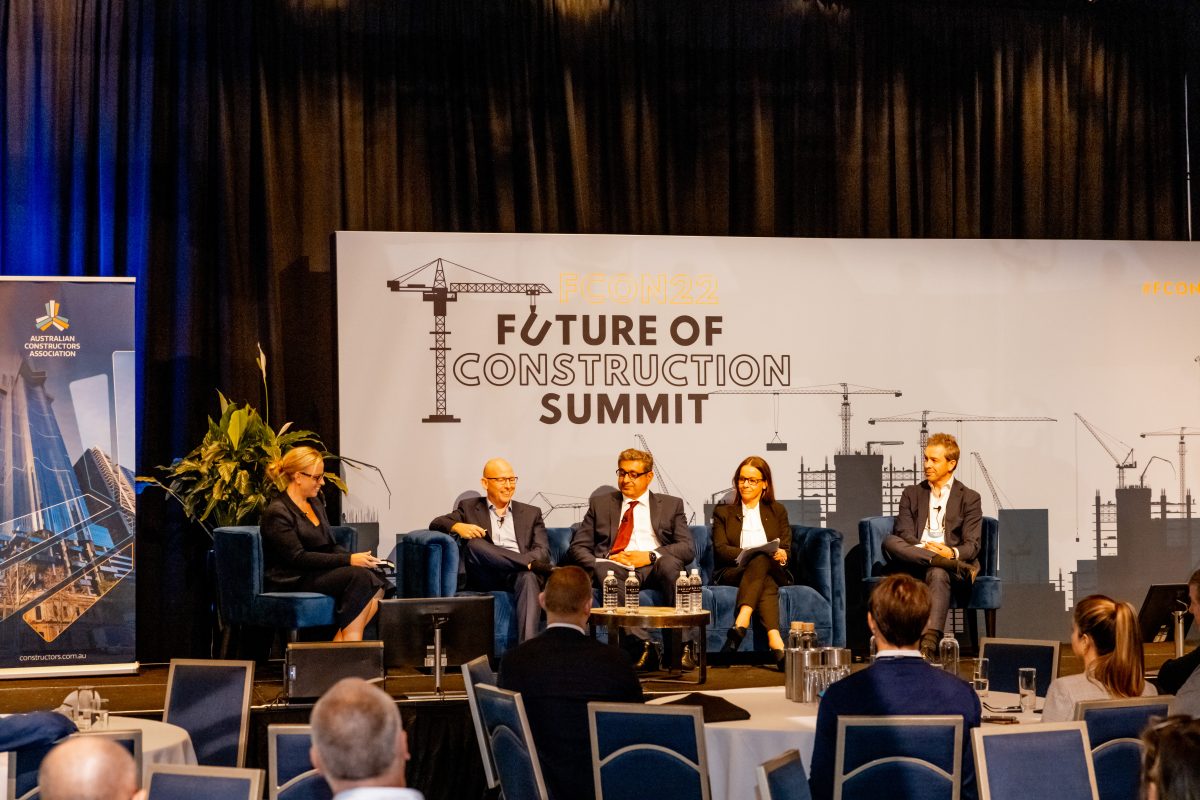 "We need to challenge how we have always done things – create positive change & forge new partnerships – our success is tied to each other we can and must do better," Duncan Gibb, President, Australian Constructors Association.
The Future of Construction Summit was held in Sydney last week with two jam-packed days of presentations, panels and rountables to share future thinking about our industry.
The key themes focused on how we improve productivity and sustainability to meet the challenges of a skills shortage, impending $1.2bn infrastructure pipeline and improving the health, wellbeing, diversity & inclusion within the industry and what is the role of technology to solve industry challenges.
Built leaders participated in the discussion with a wide range of representatives from the industry on some of the most burning issues impacting the future of construction. Some key insights from our sessions:
Changing culture
Built Statutory Board Member and Independent Director, Gabrielle Trainor AO spoke on changing culture to address gender diversity, working hours & mental health and the work being undertaken by the Construction Industry Culture Taskforce to set standards through the procurement process.
"As an industry we've shouted safety and whispered health… the world is changing and momentum is building. Bottom line this is a conversation we all need to have about the productivity of the industry and the sustainability of the industry, this isn't a nice to do it's an imperative," Gabrielle said.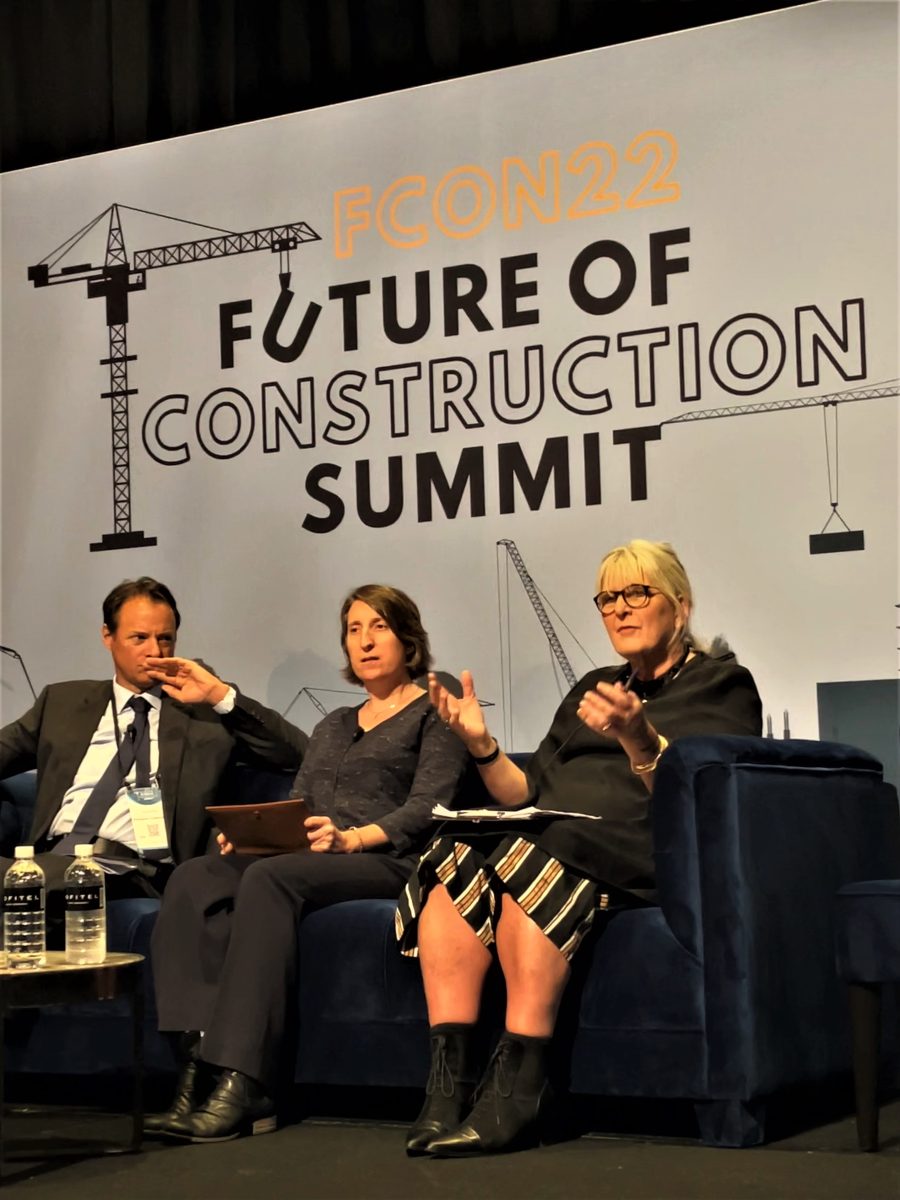 Growing the workforce
Productivity and the skills shortage are currently hot boardroom topics. Built CEO, Brett Mason spoke at about three levers we can better harness to alleviate pressure – working with government to open borders and increase skilled migration, continuing to move the industry forward with cultural change to attract & retain talent and the use of technology for new ways of working.
"Digital Engineering and the digital model is a way we're finding to do more with less. It's already moved from being a dream to now we're actually doing it. We've got a mantra at Built, to have 'a model in every meeting'. We piloted it on a few projects and it's actually made a difference. We've been able to pull our design managers or our project engineers out the job earlier because a lot of the problems are already solved," Brett said.
Rebranding the industry
How do we develop the right industry culture? This was the roundtable discussion chaired by Built Director of Strategy, Jennifer Marks which fuelled a discussion starting with defining what influences culture and moving to what we need to change and how do we not only make the culture better for the people in it now, but to also attract new talent to the industry.
"One suggestion from the group was to 'rebrand' our industry and promote the positive and rewarding aspects – celebrating what we're already doing well, while we work on the areas of improvement.  To attract future talent, it's crucial that we can demonstrate connection to purpose.  We need to amplify how the construction industry shapes cities, communities and creates buildings of the future," said Jennifer.
For more information about the Future of Construction Summit 2022 click here