Built welcomes NSW Government Infrastructure Trainees
Built is thrilled to welcome four new trainees to the team as a part of the NSW Government's first cross-industry Infrastructure Traineeships program.
The four trainees, Madalyn Cormack, Kane Lawrence, Cooper Westbury and Marco Varacalli joined the company in early March and are currently based across a number of their NSW projects as well as in their Sydney head office.
The trainees will spend 8 months with Built before rotating to other host employers. During the 2-year traineeship they'll be paid for their work and complete a nationally recognised qualification. These new traineeships are being offered in Business, Procurement, and Contracting and Surveying. The Built trainees are working towards their Certificate IV in Project Management Practice.
Madalyn and Marco are currently based on our 5&7 and 6&8 Parramatta Square projects, while Cooper is based at the Sandstones Precinct and Kane is working with our Pre-Construction team in Sydney head office.
The trainees are given the opportunity to rotate between projects during their time with Built and will gain an understanding of the whole project lifecycle from planning to delivery.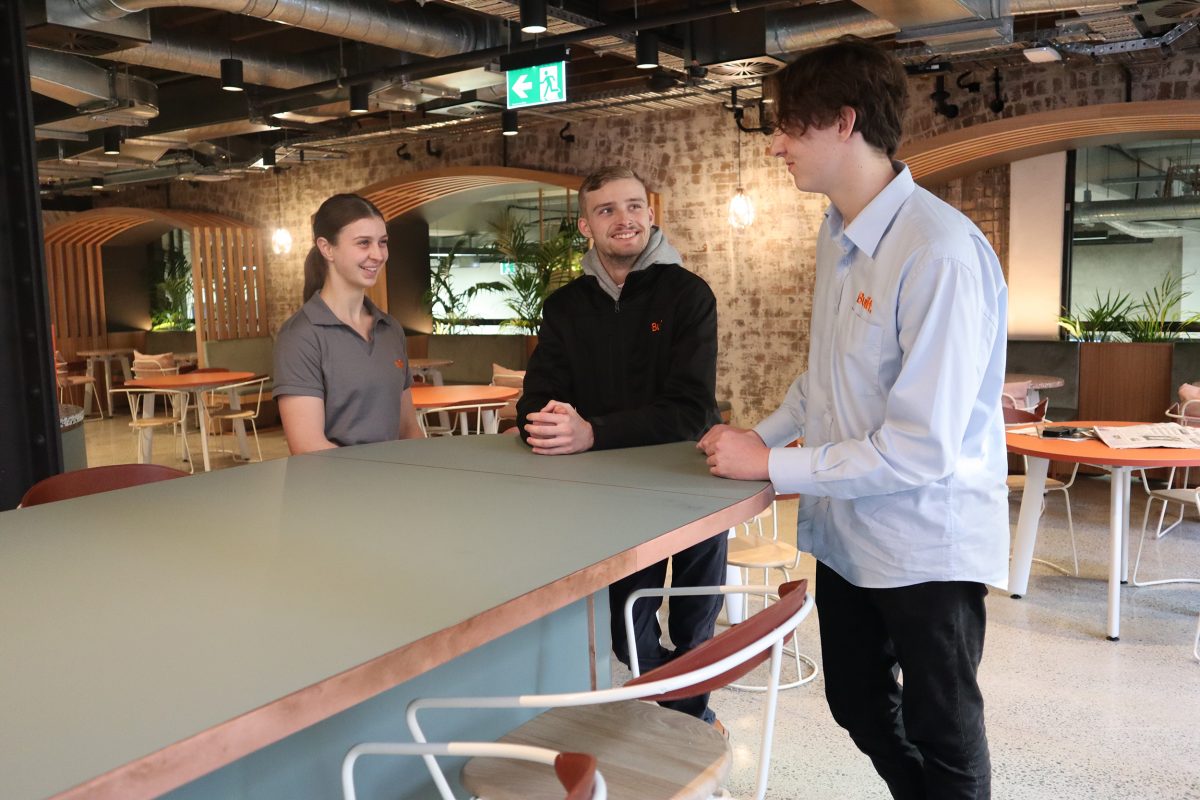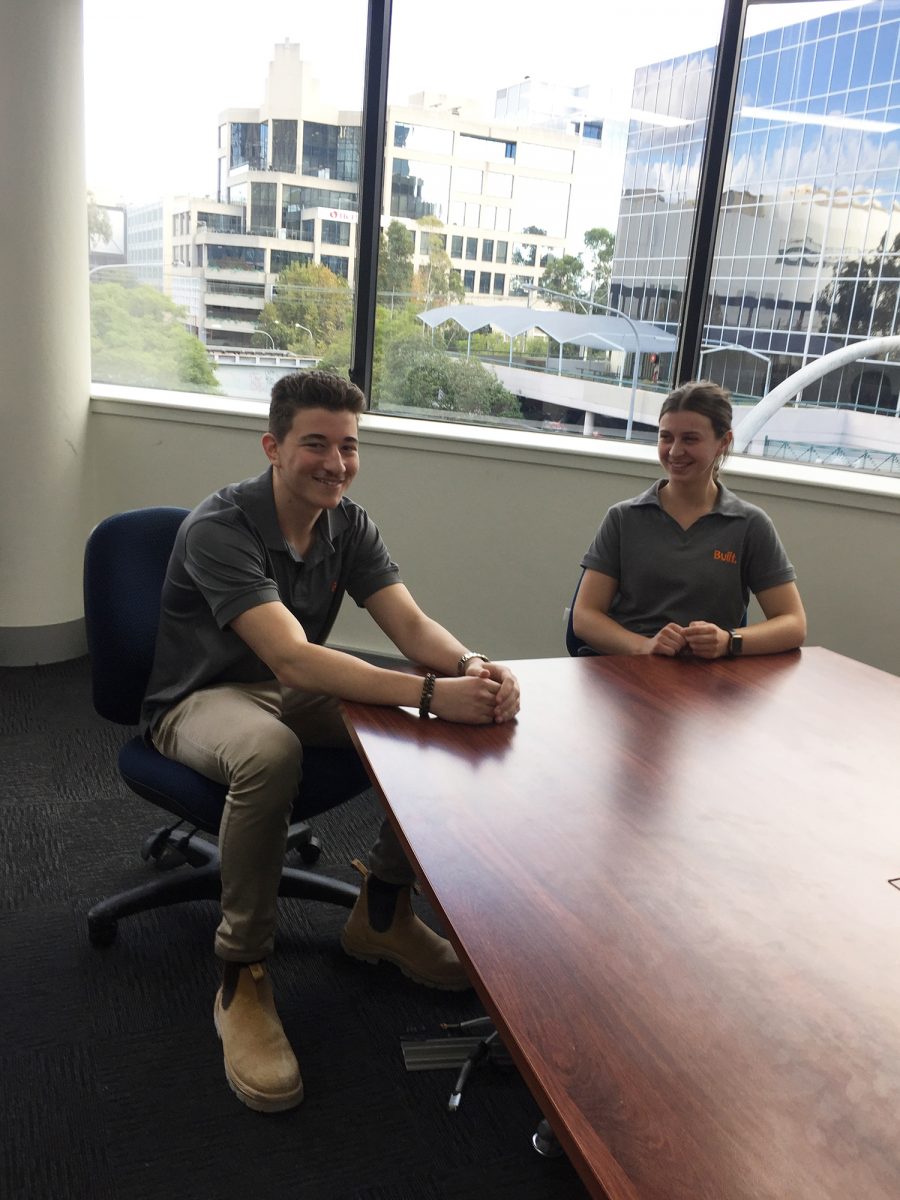 Marco said the traineeship offered a unique and valuable experience as well as an insight into a future career path for the trainees.
"It's a good opportunity for people that have just finished school, to give them that exposure to an industry they would like to work in. It's been great to work on a site like 6&8 Parramatta Square. Some people work their whole lives in construction and never get the opportunity to work on a project like this, it's a great experience."
Madalyn said joining Built has been an enjoyable experience and has been quite the learning curve.
"I'm learning a lot and have had a lot of new experiences and enjoy engaging with others. Built is a great team to work with, they're super friendly and it's been a really easy process to blend right in.
"I enjoy learning people's stories and where they started in the industry and their career pathways," she said.
Kane has spent the past two months working in head office on tenders and engaging with subcontractors.
"I've learned a lot from working on tenders. A tender has to be submitted before there's even a site to go on, so it's really important.
"Everyone at Built has been friendly. They try to involve you in a range of tasks and give you lots to do. You're always busy," he said.
Cooper has enjoyed experiencing the practical side of the job, connecting his work in the office with works out on site.
"I find site walks really engaging because you can see what effect your works in the office are having out on site. That's really rewarding and motivating."
He said this hands-on approach made for a more stimulating learning experience.
"The learning pattern compared to something like university is a lot better. You're working and learning at the same time, instead of learning a lot now and trying to put it into practise later. It feels fast tracked but it's a lot better and more enjoyable."