Construction begins at 5 Parramatta Square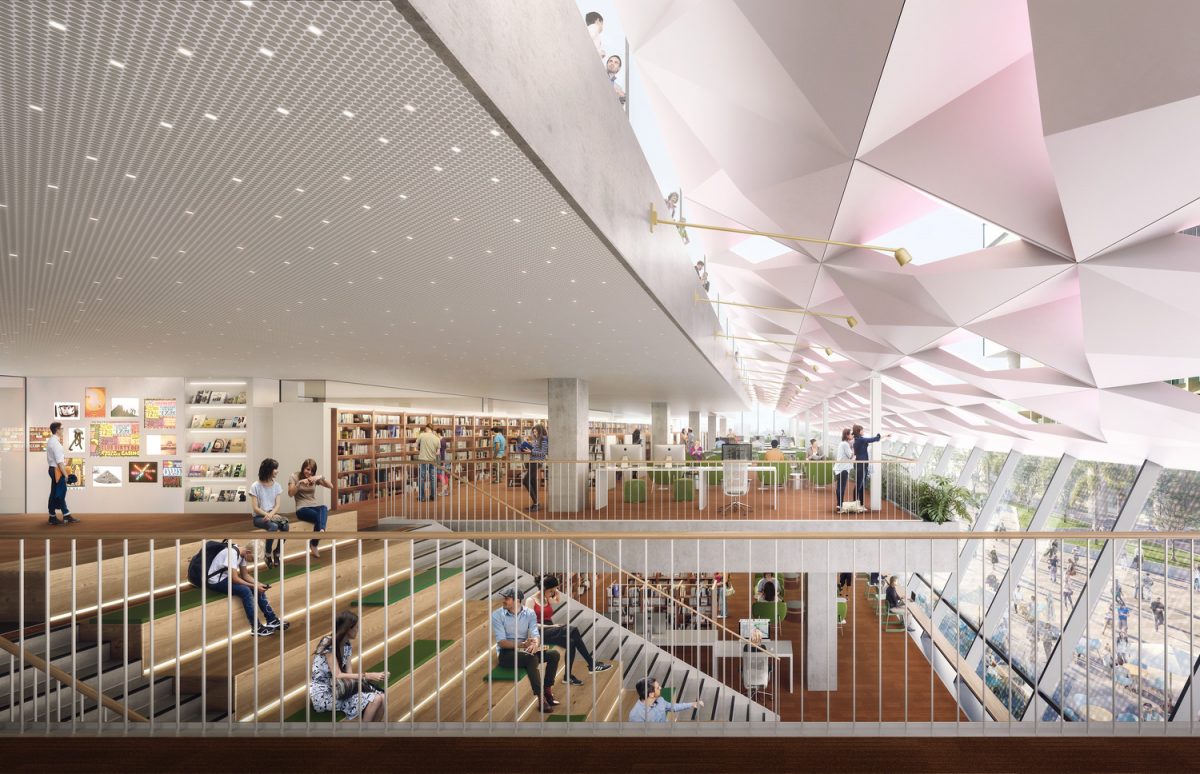 At the official sod turning ceremony, City of Parramatta Lord Mayor Cr Bob Dwyer said 5 Parramatta Square will be an iconic landmark in the centre of global Sydney.
"5 Parramatta Square is a building for our community – a once-in-a-generation infrastructure project and acclaimed cultural hub where people can work, create, learn and play," Cr Dwyer said.
Set for completion in April 2022, the six-storey building will feature:
A world-class public library at the forefront of technology, offering an extensive book collection, digital resources, 24/7 book return facility, study areas, and a permanent home for a significantly enhanced Parramatta Library;
A Discovery Centre and cultural heritage spaces, including interactive displays and exhibitions, an Aboriginal Keeping Place for local Indigenous objects, a Research Lab and professional services providing access to Council's cultural heritage collection, and cultural programs;
A ground-floor foyer 'Urban Living Room' with concierge, visitor services, Council customer services and a café, with spaces for live performances and cultural activities;
A multi-coloured digital façade with specially curated creative content to light up Parramatta Square;
Community collaboration and creative spaces where the public can create, experiment, study, work, meet, exercise, play, and engage with Maker Space/STEAM programs; and
The new City of Parramatta Council Chambers.
Built National Director Steve Boss said: "We are excited to be delivering not just a striking, place­ making design in 5 Parramatta Square but also a 6-Star Green Star building.
The sustainability components of this project with include:
Operational net zero emissions from day one through City of Parramatta's renewable electricity power purchase agreement along with the removal of natural gas
A 6 Star Green Star pathway, including:

Energy savings of 30-35% from mixed mode ventilation through operable facades
Water savings on the order of 75-80% by removing cooling towers, capturing and re-using rainwater and efficient fixtures

Climate resilience through a design that mitigates the shocks and stressors of climate change impacts
Built is also constructing 6 & 8 Parramatta Square, set to be the largest commercial building in Australia, and has recently completed 3 & 4 Parramatta Square respectively.
As the primary construction partner for the wider Parramatta square, Built will be creating more local jobs and training opportunities through a range of new apprenticeships and cadetships.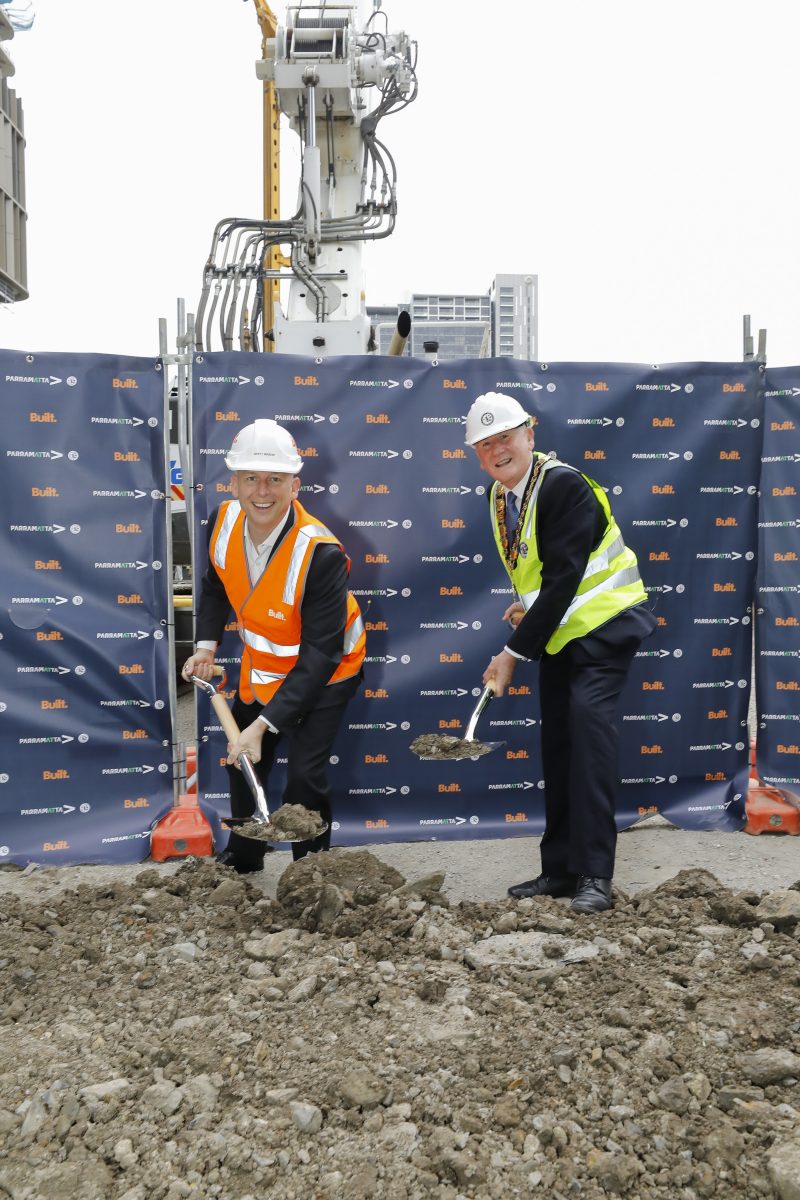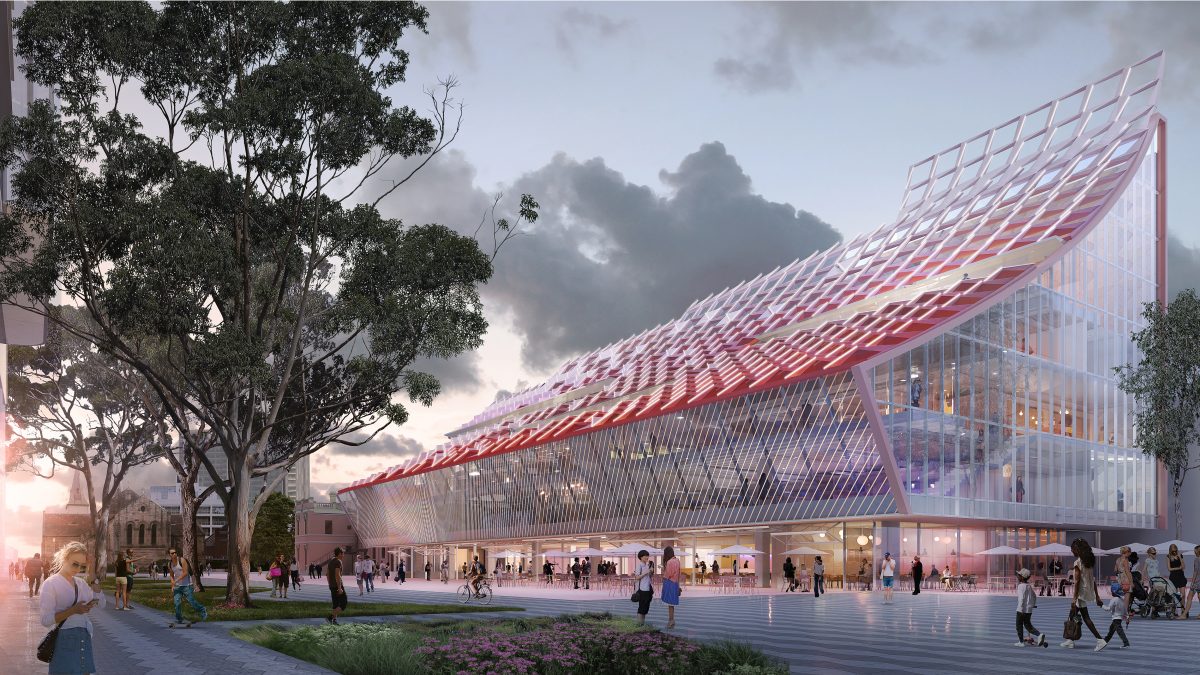 "Sydney's Central River City is experiencing a bold transformation and 5 Parramatta Square is Council's investment in its future – an accessible multi-purpose space that will support our community's changing needs for generations to come," Cr Dwyer said.
"From its world-leading sustainable design to its state-of-the-art facilities, 5 Parramatta Square reflects who we are as a City – vibrant, innovative and evolving, with a rich history and promising future."
Council appointed Australian construction group Built in February to construct 5 Parramatta Square following a rigorous selective tender process. More than 200 short-term construction jobs will be created.
5 Parramatta Square was designed by a team comprising French firm Manuelle Gautrand Architecture and Australian firms DesignInc and Lacoste+Stevenson – the jury's unanimous choice as winner of an international Design Excellence competition in 2016.
Designlnc Director Richard Does said: "5 Parramatta Square is designed as an extension of its civic heart, Parramatta Square. A design based in Biophilia, it reflects nature through its unique roof treatment to disperse natural light evenly and shade the interiors, which are fully visible from the Square. The architecture celebrates its public contribution. Its distinctive geometry makes it a landmark."
5 Parramatta Square will be the final addition to the new $2.7 billion Parramatta Square precinct, set for completion in 2022. The three-hectare hub in the Parramatta CBD will feature commercial towers, premium-grade office space, civic facilities, retailers, restaurants, and a large public space.