Liverpool Civic Place to deliver sustainability for the community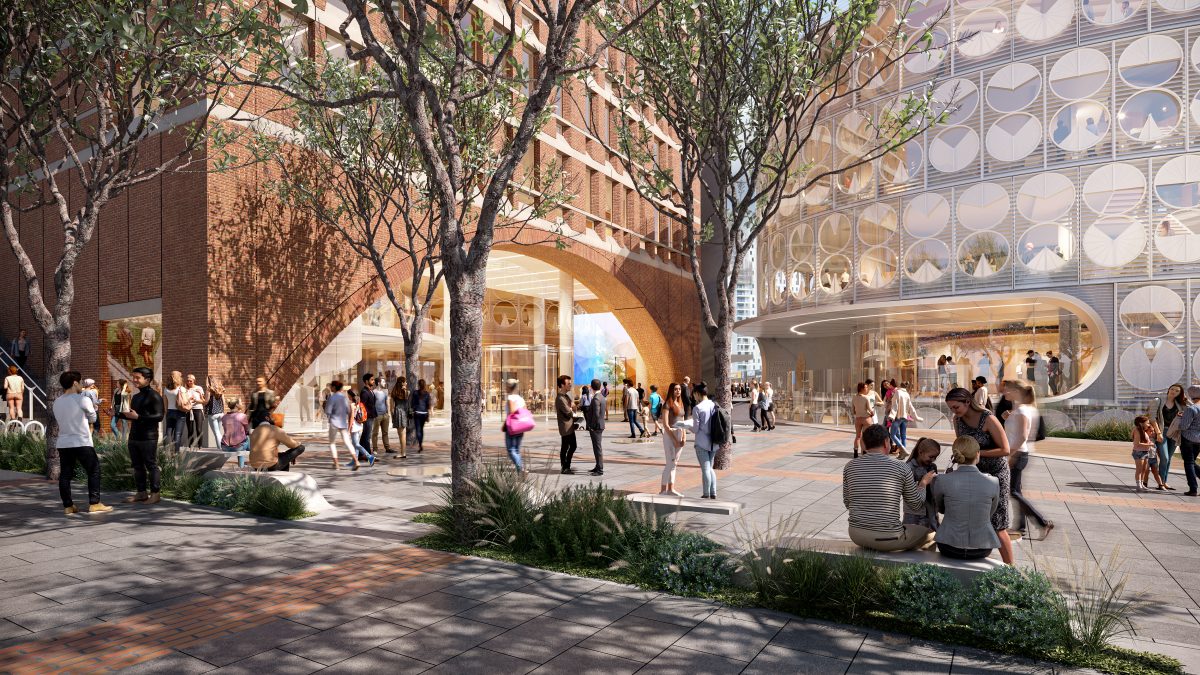 Liverpool City Council and joint-venture partner Built have affirmed their commitment to make Liverpool Civic Place – the biggest public project in Liverpool's CBD conform to high environmental standards.
Liverpool Civic Place has been designed to achieve a 5 Star Green Star rating. Green Star is a voluntary sustainability rating system for buildings in Australia launched by the Green Building Council of Australia (GBCA).
The Green Star rating system assesses the sustainability of projects at all stages of the built environment life cycle. Ratings can be achieved at the planning phase for communities, during the design, construction or fit out phase of buildings, or during the ongoing operational phase.
NABERS rates buildings on how efficiently they use energy, water, cater for indoor environments and manage waste. Liverpool Civic Place will also have a 5 Star NABERS (National Australian Built Environment Rating System) Energy base building rating and a 3.5 Star NABERS Water whole building rating.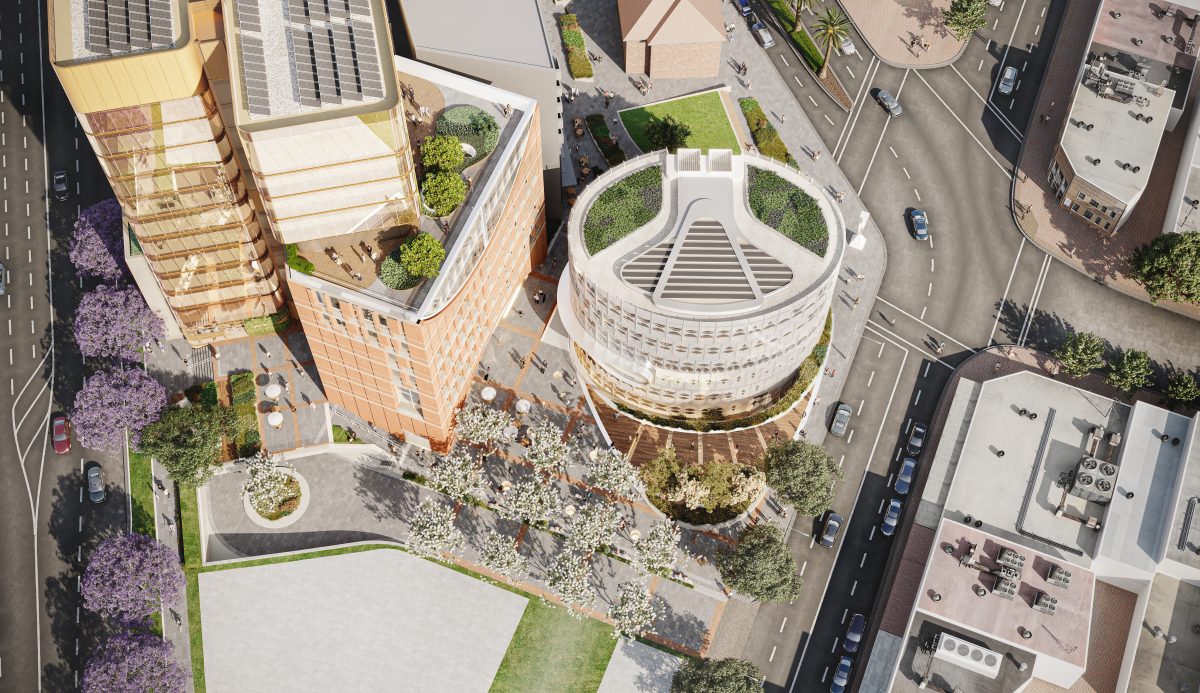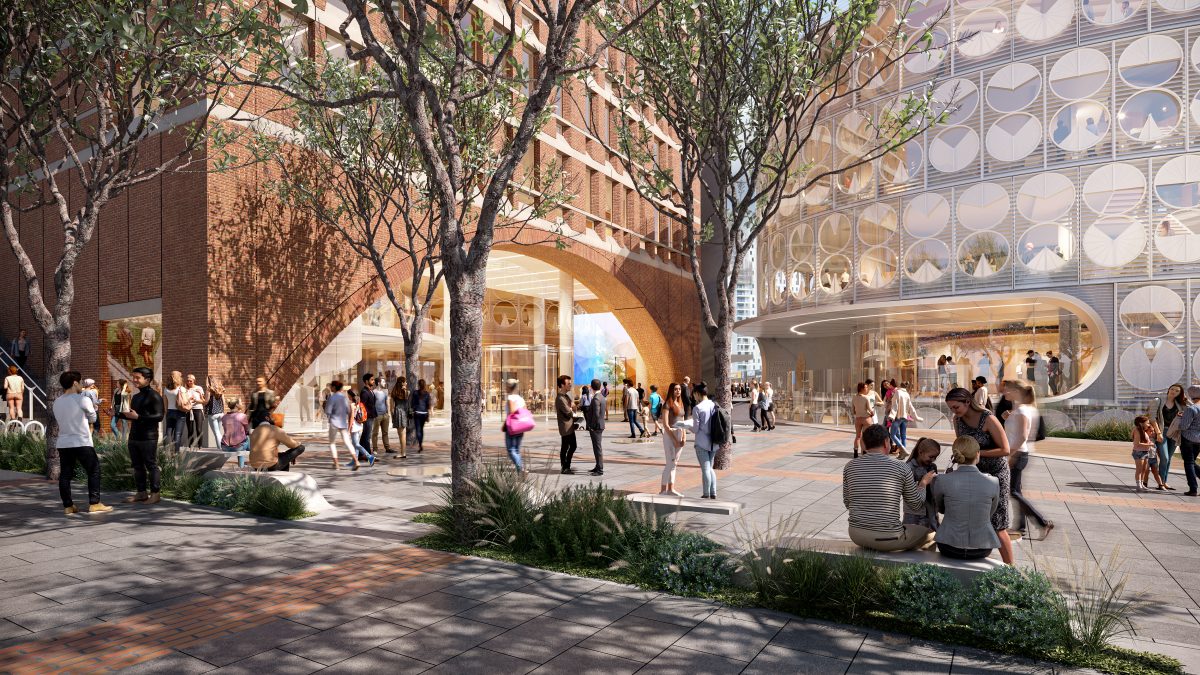 Other environmentally sustainable design (ESD) initiatives include:
Integration of Green Star and NABERS principles to the design of the public library;
Use of passive design elements such as external sun shading and building orientation;
High-performance façade systems to provide comfort and minimise energy consumption;
Green roof elements and public domain landscaping to reduce urban heat island effects;
Onsite solar power to generate renewable energy and reduce impacts on the electricity grid;
High efficiency LED lighting and controls;
Extensive energy metering and monitoring;
Use of environmentally friendly materials and finishes such as Responsible Steel, best practice or non-PVC, low embodied carbon concrete, low VOC paints, adhesives & sealants, carpets and engineered wood products; and
Design that caters for future impacts of climate change through passive and active interventions that create a building resilient to environmental shocks and stressors.
Liverpool Mayor Wendy Waller said the proposed environmentally sustainable design initiatives for Liverpool Civic Place are influenced by the Liverpool Local Environmental Plan 2008 and Liverpool Development Control Plan 2008.
"These plans are in place to ensure that even though the face of Liverpool is changing we continue to provide a prosperous place to live, work and visit whilst also being able to protect and enhance both the natural environment in Liverpool as well as the environmental and cultural heritage of Liverpool," Mayor Waller said.
Built Managing Director and CEO, Brett Mason said sustainability is a driving consideration in the development of the proposed Liverpool Civic Place and Built has a strong track record in delivering and exceeding sustainability ratings for close to 50 projects across Australia.
"It's been great to collaborate with Liverpool City Council on the ESD initiatives for Liverpool Civic Place based on our shared vision and sustainability values for this project. The development's commitment to reducing the overall environmental impact in both design and operation will ensure long-term sustainability that will meet the future needs of Liverpool and the community," he said.
"The project also aligns with Built's goal as a signatory to the WorldGBC's Net Zero Carbon Buildings Commitment by targeting 100% electric services which will enable the buildings to run carbon neutrally."
Demolition and excavation works of Liverpool Civic Place are expected to finish in mid-2021, with the Council Works component of the development estimated to be complete by the end of 2022 or early in 2023.
This project will provide job creation and employment training opportunities. It is estimated that at the peak of construction Liverpool Civic Place will have 350 workers on site of which 30 roles will be new construction industry graduates and apprentices.
Visit www.liverpool.nsw.gov.au/civicplace for project information.