Parramatta Square reaches new heights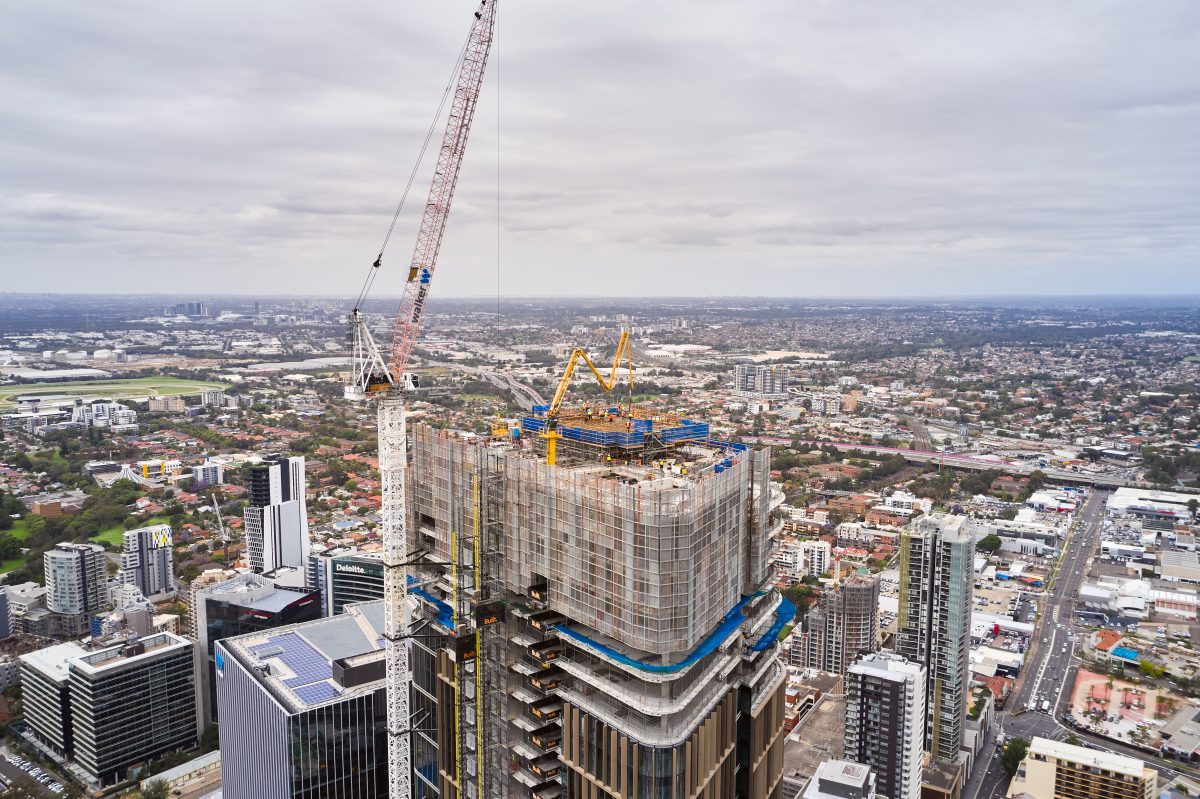 It's taken a team of 6,000 workers, trades, consultants and project teams putting in the equivalent of 336 years of work hours, as well as plenty of persistence and passion, to reach the top of Australia's largest commercial tower.
Walker Corporation's 55 level 6&8 Parramatta Square Tower was recently topped out, with NSW Premier Dominic Perrottet and Lang Walker AO joined by Built Executive Chairman and Founder Marco Rossi to celebrate this major milestone.
Built Executive Chairman and Founder, Marco Rossi said the topping out of 6&8 Parramatta Square is a proud moment for the Built Obayashi JV construction team in partnership with Walker Corporation which has set a new benchmark for quality, sustainability and innovation in construction.
"Parramatta Square, and specifically towers 6&8 have been one of the most ambitious and exciting construction projects in Australia right now and we've been incredibly proud to be a part of this visionary urban transformation to cement Sydney's second CBD," Mr Rossi said.
"We're also very proud of our relationship with Walker Corporation which has seen us selected to deliver all four towers, 3, 4, 6 & 8, over the last five years, and topping out Australia's largest commercial tower today is a fitting milestone to share and celebrate how far we have come as a business."
The 124,000 square metre tower is not only the tallest commercial building in Australia but also has the largest Gross Floor Area. The Parramatta Square precinct expects to see 40,000 people visiting daily by mid-2022.