Scape CUB student accommodation tower reaches PC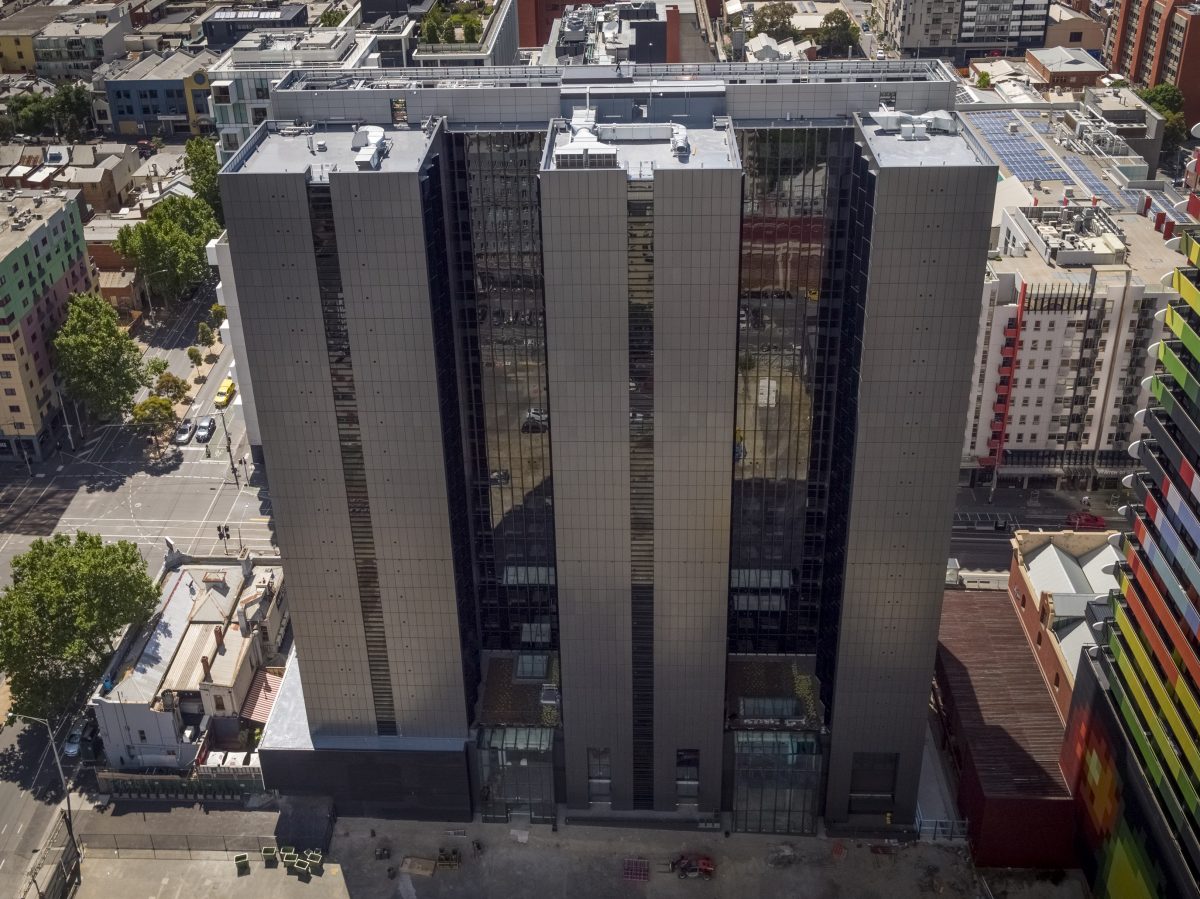 Our Scape CUB team has reached completion of the 21-storey building comprising of 754 units of student accommodation over 19 levels. The structure consists of two elements, the tower and podium.
The tower steps back from Swanston Street, providing a large student communal terraced area and garden. Two light shafts carve the building on the western side, allowing daylight and improved visual amenity. The podium contains an abstracted façade of grey tones which reference Scape's 393 Swanston St Project also constructed by Built.
Common amenity facilities include social spaces, quiet study areas, shared kitchen and dining area, outdoor terraces, a four-storey sky garden, gymnasium, cinema and laundry facilities. In addition, 453 bicycle parking spots are available in the basement for residents and their visitors, a contributing design factor for Scape's Green Star rating.
"Overall we believe the project was a success for Built and a key part of Scape's growing portfolio and commitment in Australia. A great achievement was the completion of in-ground works, earthworks and structural top out in under one year," said Senior Project Manager, Matt Whittle.