The link in the sky between two Parramatta Square towers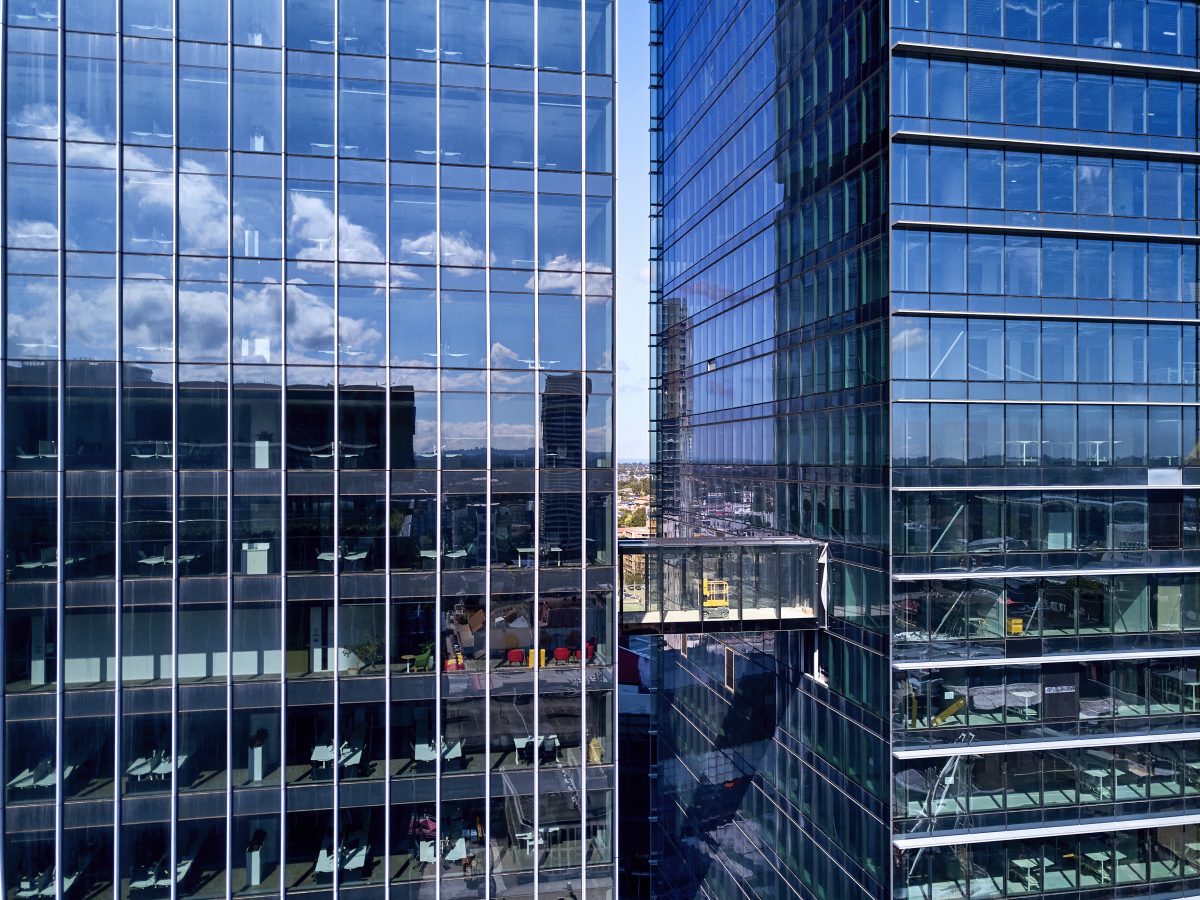 Situated on level 11 and sitting 60 meters above ground, Built recently completed a sky bridge to link Buildings 4 and 6 in the new Parramatta Square development to provide an efficient connection for the tenant across both buildings.
The project required significant consideration and planning of the structural, safety and design elements as the bridge connections had to be incorporated into the already completed 4 Parramatta Square building. Installing the prefabricated sections of the bridge posed a significant challenge. To overcome this, a lift study was completed for each element and a Roborigger was used to control and rotate the sections with a wireless remote.
Built Construction Director James Barta said, "Built was able to design the bridge in large modular sections matched to our tower crane's capacity. This enabled us to use our tower crane rather than hiring in other pieces of expensive planted equipment which was found to be the most expensive component when we did our original budget for the bridge.
"We had to deal with a live operating environment in 4 Parramatta Square and incorporate all of our structural connections into an already completed building. While most builders would shirk at the idea of incorporating such a large structural member into the building, we leveraged off our complex refurbishment experience and working in live environments to deliver a seamless product."
The link in the sky
between two towers
Case Study
Watch Parramatta Square Bridge Installation