Value: $160m
Client: Charter Hall
Architect: Hassell Studio
Completion date: October 2019
"The GPO Exchange is a building built around its inhabitants. It's designed to bring out the best of the people who work here. The state of the art building has a range of new technologies that haven't been seen before in Adelaide, along with lots of natural light, large floor plates, excellent amenities and market leading sustainability ratings."
Simon Stockfeld, Regional Development Director, Charter Hall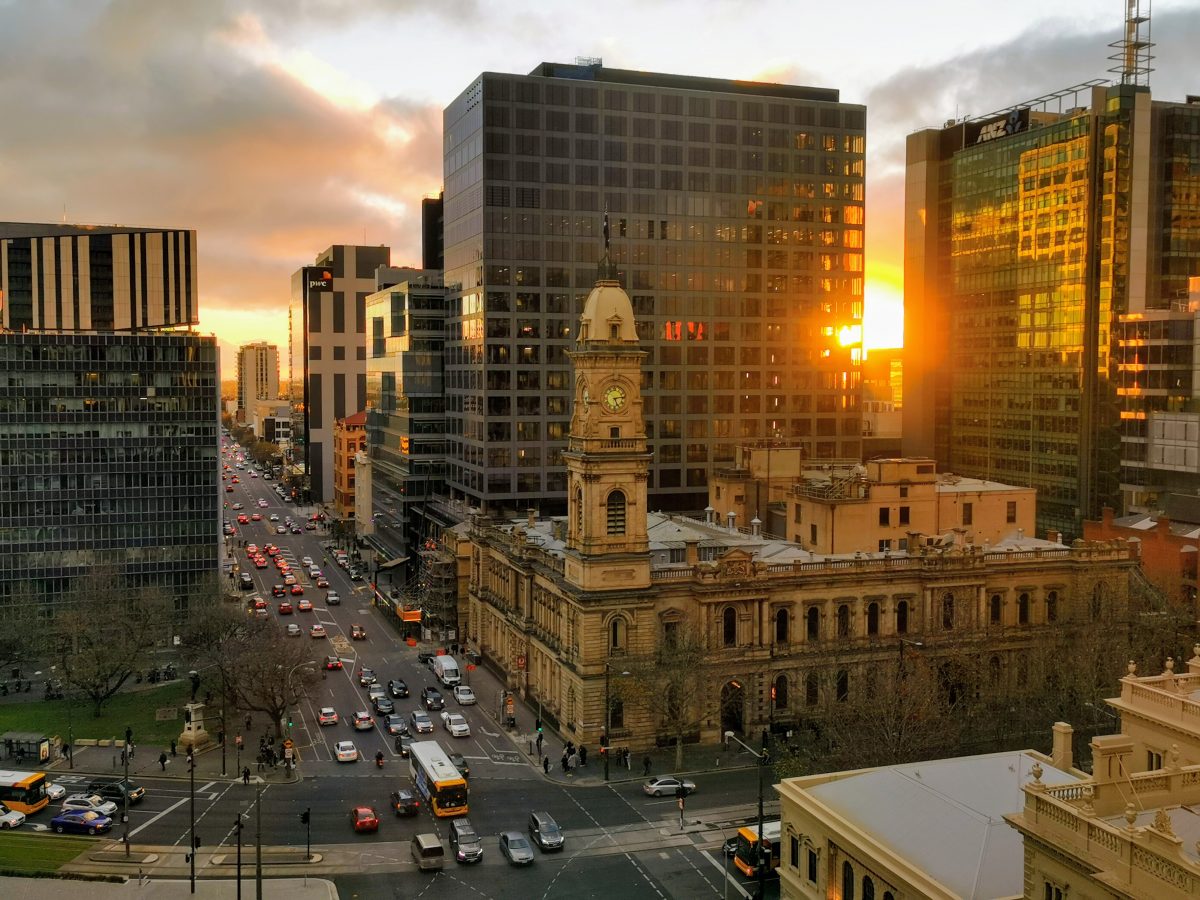 The New Way Forward:
Forging a line from past to present
GPO Exchange features smart technology not yet seen before in Adelaide – with Bluetooth mobile access capability, number plate recognition, electric car-charging stations, and a customised tenant app for ordering a coffee or booking a smart locker.
The fully integrated fitout of BHP facilitates a 24-hour workplace with an internal copper clad feature staircase across levels 3-10, while the Attorney General's Office on levels 11-19 has a two-storey breakout space, open plan workstations, offices, lobbies and meeting rooms.
Through complex planning and collaboration with subcontractors, Built delivered a seamless project that weaves the latest smart building technology into advanced and sensitive security systems, such as BHP's Integrated Remote Operations Centre (IROC).
Complex heritage constraints in the CBD
Determined to showcase as much of the heritage features as possible, Built restored the Telephone Exchange Building's façade, undertaking specialist façade cleaning, external roof repairs and internal refurbishment of ceiling, walls, floors, windows and heritage columns.
The refurbishment and restoration of this c. 1883 beauty occurred with stakeholders on every boundary line, which prompted the Built team to instal a temporary tower crane within the existing building to overcome these obstacles.
Developing an innovative crane installation methodology, Built chose to access the basement with a miniature piling rig to put multiple mini piles in, which were tied together structurally with custom designed and custom-built steel grillage.
Complex demolition, underpinning and hazardous waste removal was also required of the site. Built's understanding of heritage works and how best to navigate intricate environments ensured pedestrians were always safe and the site remained easily accessible.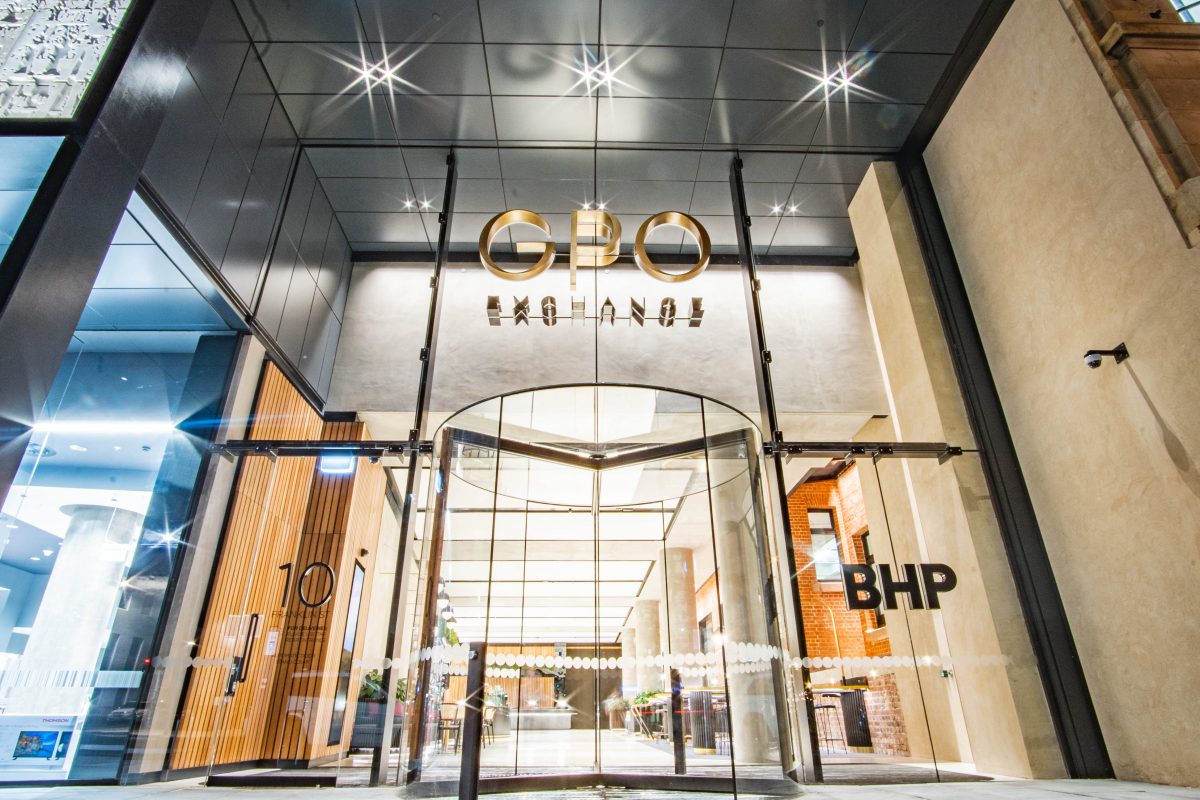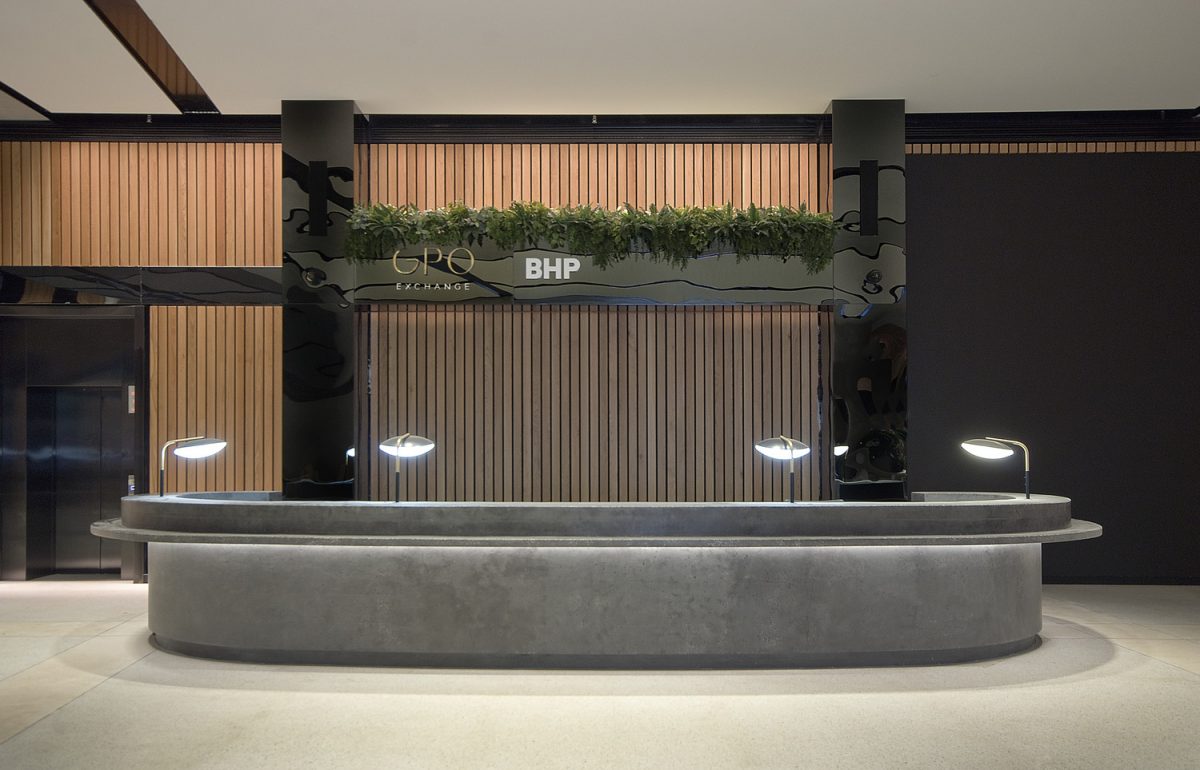 Integrating the best in a building for humans
The GPO Exchange is South Australia's first certified Platinum WELL building. It features healthy, non-toxic materials and a stringent construction air quality management plan, as well as thoughtful access to natural light, fresh air, controlled climates and ergonomics.
The Built team worked to integrate the best in sustainable technologies around solar energy, waste management and water recycling into the site – including technologies such as Organic Response, a human-centric lighting control system that's inspired by nature.
Through Built's leadership on sustainability, the GPO Exchange has achieved an across-the-board uplift of sustainability ratings. Today, stakeholders are monitoring their energy, water and occupant usage, tuning the building so it continues to meet best practice standards.
It remains one of the most sustainable buildings in Adelaide.
This A-grade commercial office tower features:
Smart building technology
Premium end-of-trip facilities
Bicycle maintenance station
The sustainability impact of this project includes:
---
5.5 Star NABERS Energy rating
---
4.5 Star NABERS Water and Indoor rating
---
WELL Platinum rating
---
6 Star Green Star Design Review rating
---