ABOUT US
Built in the United Kingdom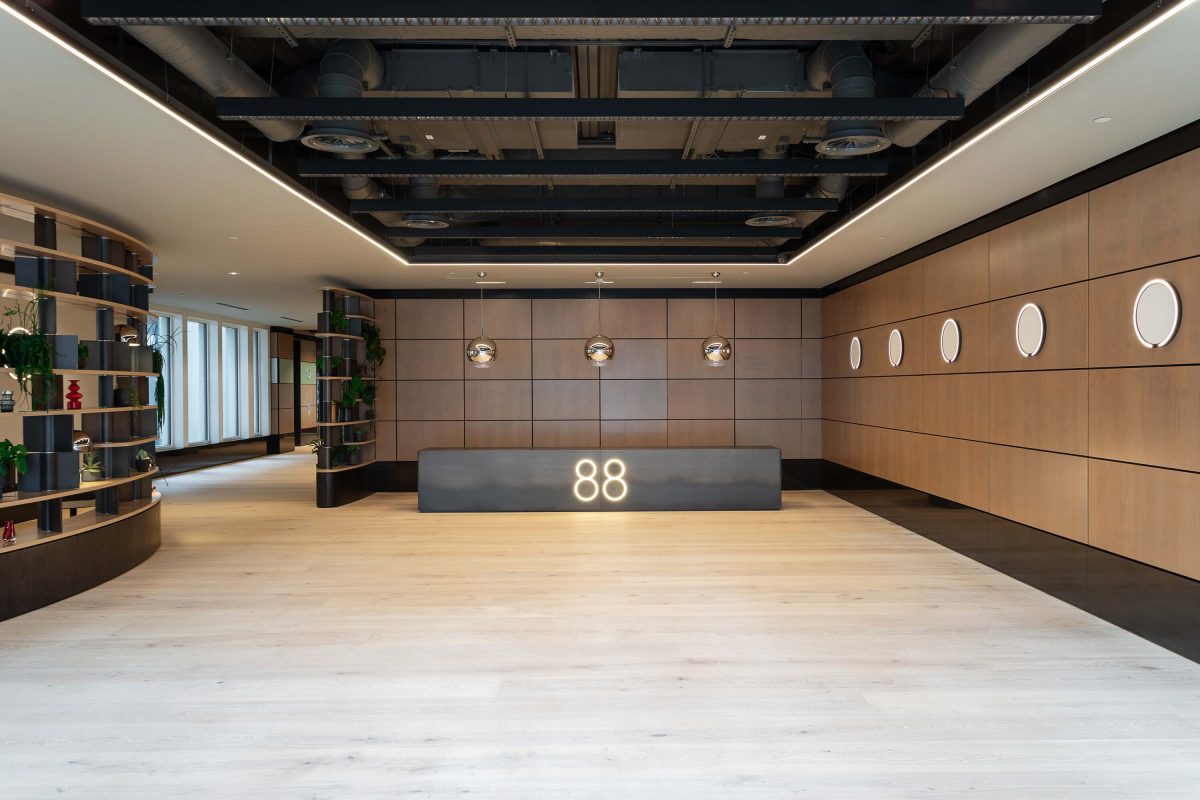 Local expertise
Built on strong foundations
Opening our UK office in 2018, Built established our UK business model to service our strong national and international client network with footprints in the UK market while also allowing us to attract and retain the best people by offering global employment opportunities.
By entering the UK, one of the world's most established markets, we have the chance to expand our capabilities and benchmark ourselves globally. Always learning, doing things differently, and keeping at the forefront of the industry.
Since the delivery of our first project in 2019, we have continued to deliver for repeat blue chip clients and international partners such as CBRE, Turner and Townsend and Nuveen as well bolstering our established client group with our new UK clients such as The Berkeley Group, Bridgepoint, Gardiner and Theobald and the QEII Centre.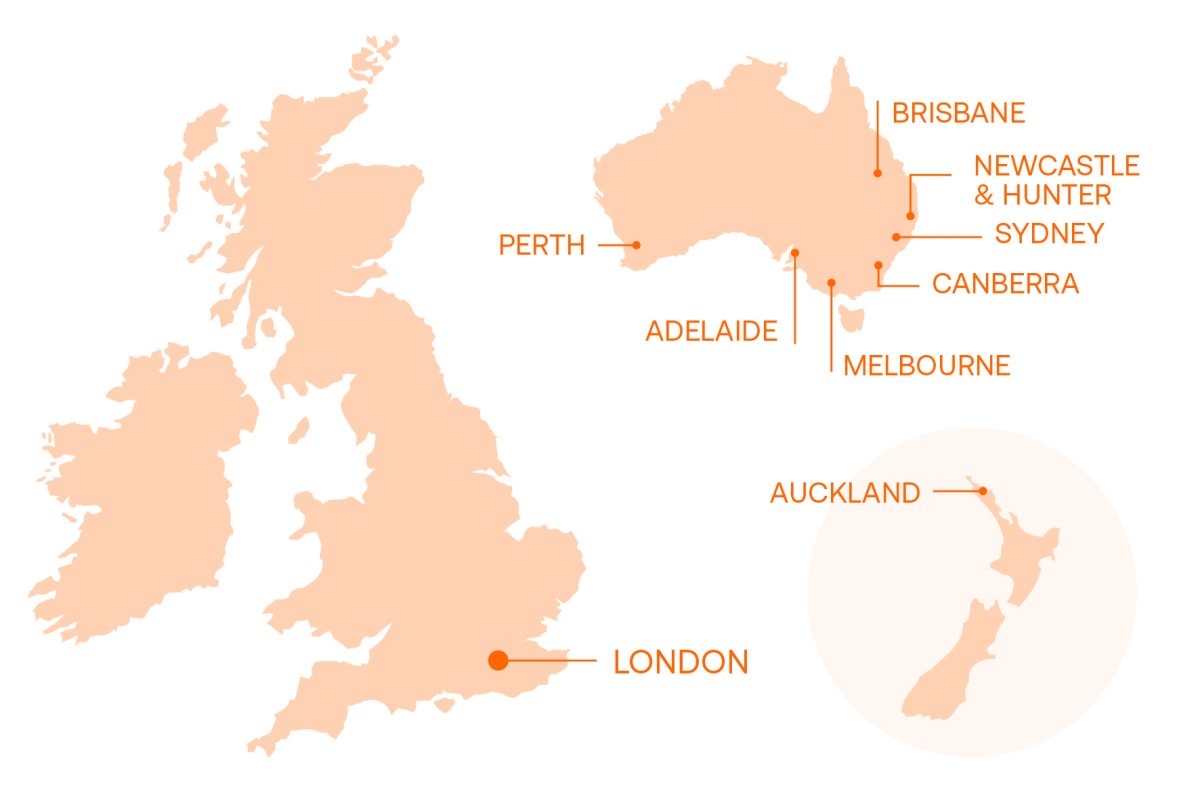 £1.4bn
25th
£400m+
1,200+
Capability
Specialising in high quality fitout and refurbishment in the UK, Built is underpinned by strong foundations formed from 25 years in construction. With a focus on collaboration, long term partnerships and end-to-end solutions, we give you complete confidence.
High quality works tailored to your needs
Our local, London-based team has direct knowledge and experience in the delivery of high quality fitout and refurbishment projects from £1k to £50m. Over 80% of our project delivery is Design and Build, demonstrating that we have the flexibility to partner directly with external design teams to bring proof of concept formats to life, and also offer full end-to-end design and build services.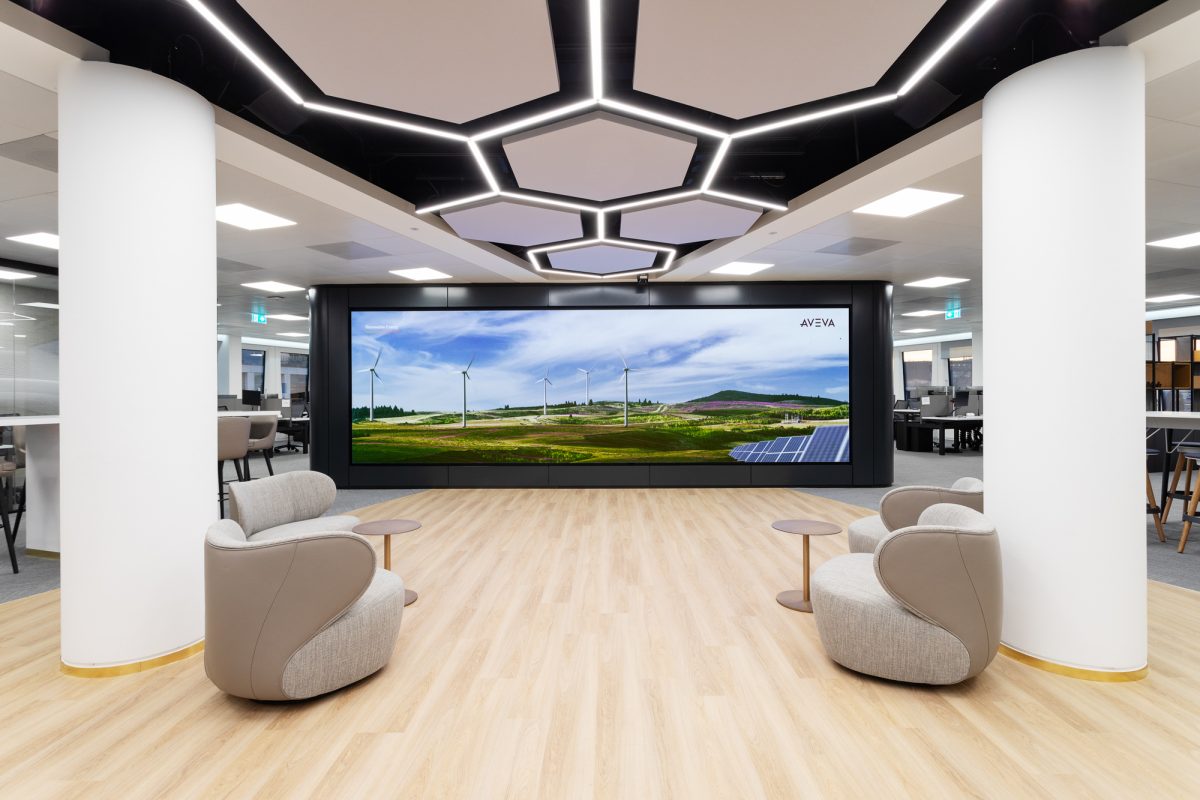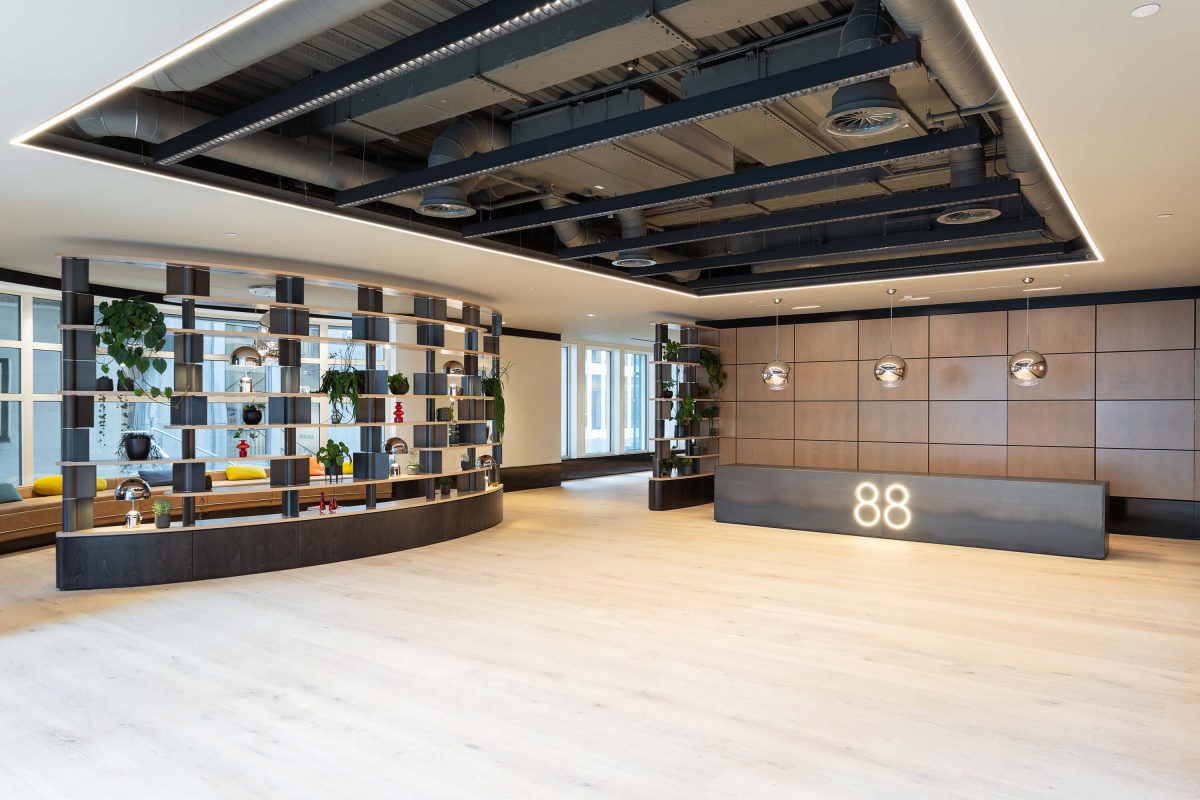 Built's experience with leading global brands has seen us develop specialist teams with unique industry knowledge and the ability to constantly redefine the expectations of our industry.
We set a high benchmark and have a strong track record in premium spaces demanding outstanding design and high-end finishes. This makes us an excellent choice for experience-based hospitality, high-end retail or residential display suite work.
Team
We're built on strong foundations
We have 25 years' experience and more than 1,200 employees globally. Our work is guaranteed by our parent company – one of Australia's largest construction companies, with a strong balance sheet, no debt and a 85% repeat client rate.
We do things differently
By being collaborative, transparent and flexible with a solution-focused mindset, we can do what others can't.
It's all part of our strong can-do culture and at its heart, our 'Built Worthy' values, which every Built team member lives and breathes.
They define who we are, and our attitude to do the right thing by our people, and our clients, so everyone wins and you have the confidence that you're in safe hands.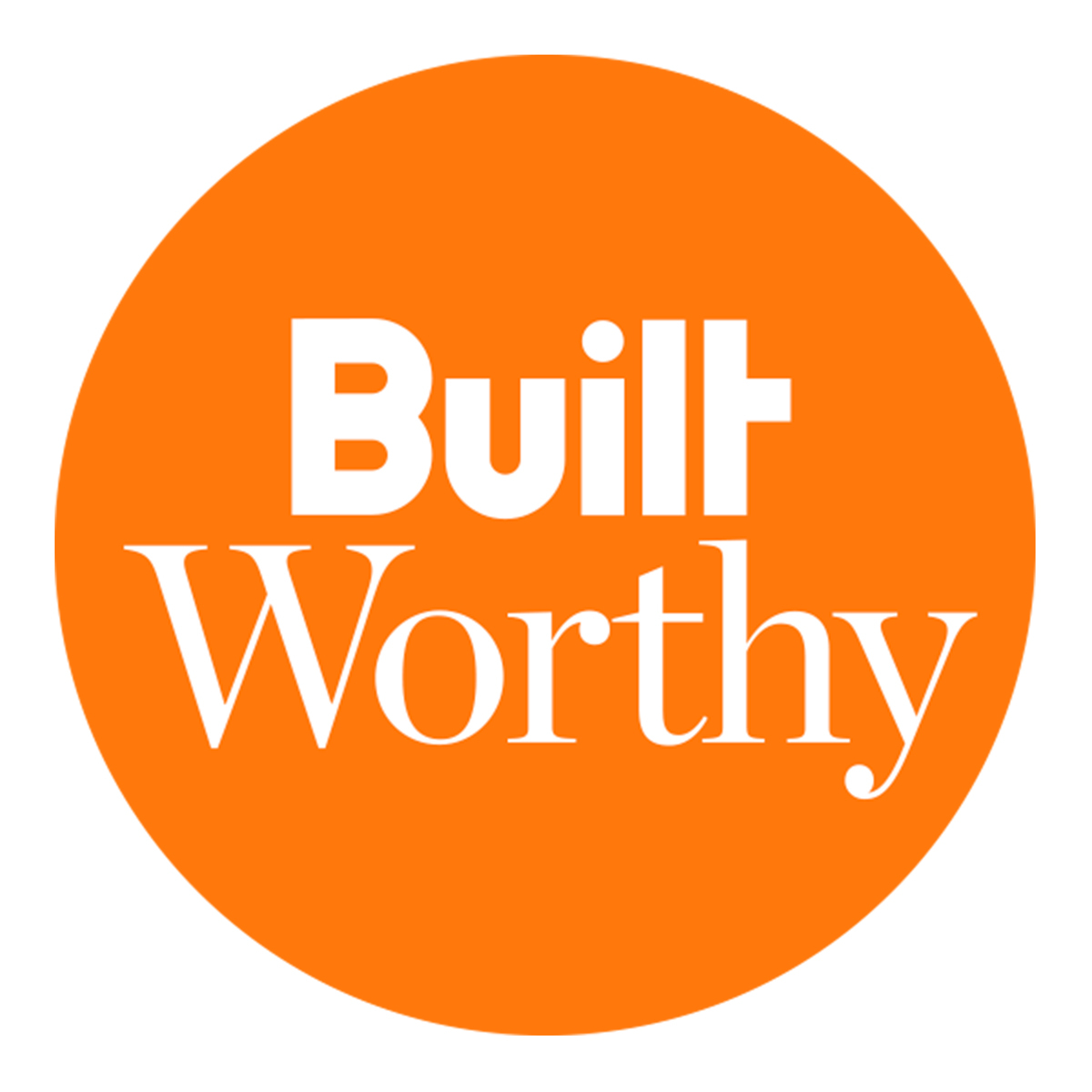 Director

John de Smet

With over 35 years' in the construction industry, John has excellent business acumen and significant industry experience across an extensive sector list. John understands the complexities of all delivery methods and the roles and responsibilities within them as he manages workforces in excess of 100 people across Australia and the United Kingdom.

General Manager

James Catchpole

James leads our UK business and has over 15 years' experience in delivering complex projects in both the UK and Australia. James has a reputation for delivering exceptional results through his collaborative approach with clients, combined with his extensive skills across tendering, design, procurement, programming, subcontractor management and quality control.

Director

Jon Stone

Jon is responsible for our WA business and has over 20 years' industry experience. Jon is a well-respected construction industry leader, having delivered projects to the value of $5bn for Tier 1 builders in the UK, Western Australia and South Australia over the last 15 years.

Senior Commercial Manager

Marc Roberts

Marc has over 25 years' experience within the construction industry across project delivery and commercial roles. At Built, Marc is responsible for overseeing and advising on risk and governance and ensuring operational excellence in commercial management.

DIRECTOR OF HEALTH SAFETY AND ENVIRONMENT

Paul Farrell

Paul brings over 25 years' experience as a workplace health and safety professional providing process, planning and delivery expertise across a range of sectors including steel, oil and gas, aviation, and construction. Paul is known for authenticity, visible safety leadership and genuine care of others to drive a generative safety culture.

NATIONAL MARKETING & COMMUNICATIONS MANAGER

Tanya Lim

Tanya has over 20 years' experience across all facets of the marketing and communications mix across branding, marketing, PR, internal communications and stakeholder relations. She has in-depth understanding of B2B marketing within the Australian property sector and service-based industries.

DIRECTOR, PEOPLE & CULTURE

Sarah Wilson

Sarah has over 15 years' experience in Human Resources working across construction, professional services, IT and utilities sectors. Sarah is responsible for our people programs including recruitment, training and development.
Featured Projects
Our London-based team specialises in high quality fitout and refurbishment projects. With involvement from concept to delivery, we have greater accountability and ownership and are committed to delivering on time, budget and to the highest quality and safety standards.