Case Study
Parramatta Square
Value: $3.2 billion precinct
Client: Walker Corporation
Architect: Johnson Pilton Walker and Manuelle Gautrand Architecture, DesignInc and Lacoste + Stevenson
Completion date: May 2022
"For Walker, Built has proven to be the perfect partner to achieve our vision for one of the largest urban renewal projects ever undertaken in Australia. Not only have they delivered as promised but they have also continued to provide innovative solutions to the complexities of building and construction in complex live environments".
David Gallant, CEO Walker Corporation
"We were thrilled to appoint Built to deliver 5 Parramatta Square, the jewel in the crown of the world-class Parramatta Square project. The site is challenging and Built came up with innovative ideas for constructing a multi-purpose building with a unique façade. From its world-leading sustainability design to its state-of-the-art facilities, 5 Parramatta Square reflects who we are as a city – vibrant, innovative and evolving, with a rich history and promising future."
Cr Bob Dwyer, Lord Mayor, City of Parramatta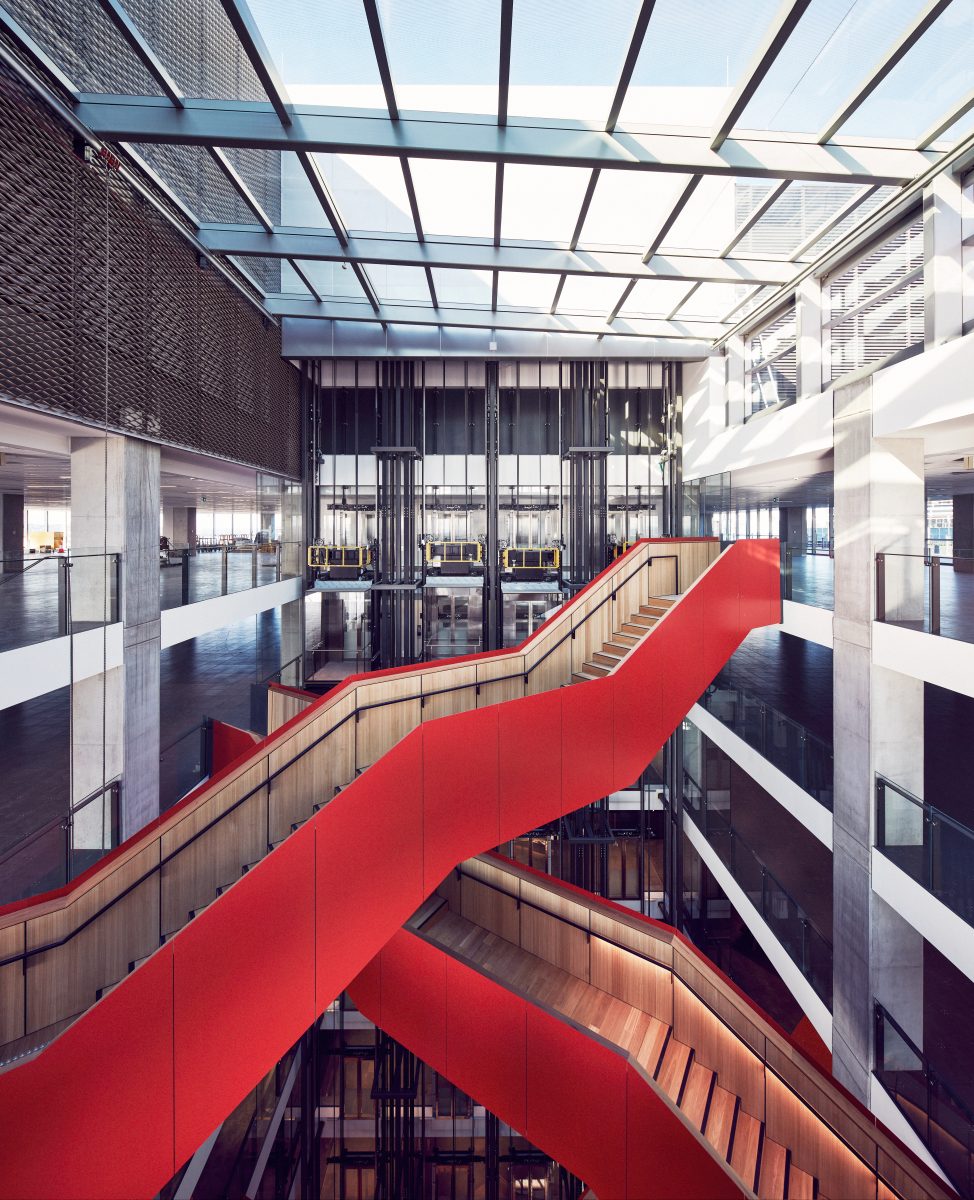 The New Way Forward:
Bringing a collaborative vision to life
Built has been a key collaborator in enabling Walker Corporation's future vision of Parramatta to come to life – at the same time, solving complex problems and introducing industry-leading improvements wherever possible.
Built tendered for 3, 4, 5&7 and 6&8 Parramatta Square  and are immensely proud to be chosen every time, based on their expertise and ability to deliver well beyond what's initially expected, particularly when it comes to sustainability outcomes and construction value engineering.
Built won 6&8 Parramatta Square, the final stage of Walker Corporation's development, after working collaboratively with Walker's team to develop an alternate structural design concept for this towering 50-storey building.
The Parramatta Square precinct proves that the developer and builder partnership model is the future for large, successful, construction – delivering the best results for the community, clients and environment.
Agile and responsive to complex problems
Built's innovative solutions can be seen all through this precinct.
At 3 Parramatta Square, when anchor tenant NAB required interconnecting stairs between the Level 3 and Level 16, Built procured the stairs early and prefabricated them off site. The atrium is not only a key design feature of the building but challenging to build in its own right.  The structural steel stairs were then installed via a two-crane tandem lift that manoeuvred the 15m long stairs vertically through an extremely tight opening, fully protected and left in position to be fit off into the tight atrium space. Our innovative approach saved time and labour on site and allowed the team to complete an important design feature for the client.
At 4 Parramatta Square, Built created a structural steel 'jump start' removing four months in programme over a conventionally bottom up methodology and saving the client time and money. Reimagining the structural design for the building allowed Built to take advantage of the impressive podium level design to reach the typical floors early, removing a total of six suspended levels plus the 1.5m thick hydrostatic slab off the critical path. This nimble 'jump start' technique at the time of its construction, was the biggest jump start in Australia and the first of its kind with inclined columns. Built have since implemented a similar innovation at 6&8 Parramatta Square.
Exceeding environmental targets at every turn
Built set its sustainability vision from the outset, implementing lifecycle assessments into the design phase of each building, working with developers and architects to improve sustainability outcomes and uplift the precinct to a 6 Star Green Star rating.
All of Built's completed commercial buildings in the Parramatta Square precinct have now been awarded a 6 Star Green Star rating.  4 Parramatta Square is also the first and only building in Parramatta to receive both 6 Star Green Star – Interiors and – As Built ratings. The precinct also targets the highest NABERS Energy and Water ratings.
5 Parramatta Square – the city's new $130m civic building and cultural hub – is set to be the most sustainable government building in Australia. The city's leadership in embracing sustainable building technology continues to drive up tenancy demand and asset value.
This six-storey building has a Biophilic design that disperses natural light evenly and shades the interiors. This building is also one of Australia's first carbon neutral buildings from day one, setting a new standard for public buildings.
The Built team implemented a raft of sustainability measures across the entire precinct to achieve the most positive environmental impact as possible and continue to set the standard of sustainable achievements for commercial buildings.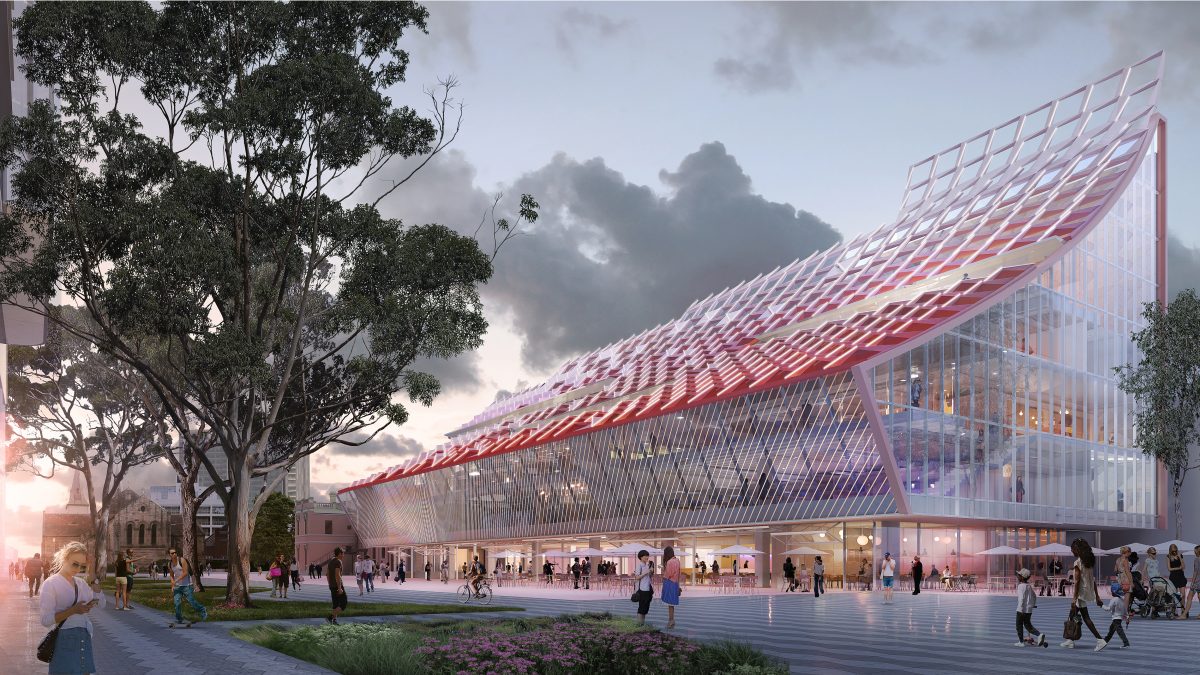 This urban regeneration project will feature:
Transformative city-making precinct
New benchmark in office accommodation attracting top tier tenants
New public domain and civic centre for the community
New underground connection to Parramatta Station and transport hubs
The sustainability impact of this project includes:
---
Powered by renewables
---
Zero use of natural gas
---
Electric VRF air-conditioning
---
Mixed mode ventilation
---
Removal of hot-water amenities
---
Climate adaption plan
---
35% reduction in energy consumption
---
Water savings in excess of 16,000,000L
---
90% diversion of waste from landfill
---