Case Study
Sub Station No. 164
Value: $180m
Client: Built Development Group/Nuveen
Architect: fjmt architects
Completion date: 2021
"Built drew on their considerable expertise in development, construction, fitout, heritage and sustainability management to create an award-winning building – the perfect partner for Nuveen's global investment scale and local, client-focused approach."
Louise Kavanagh, Chief Investment Officer & Head of Funds Management APAC, Nuveen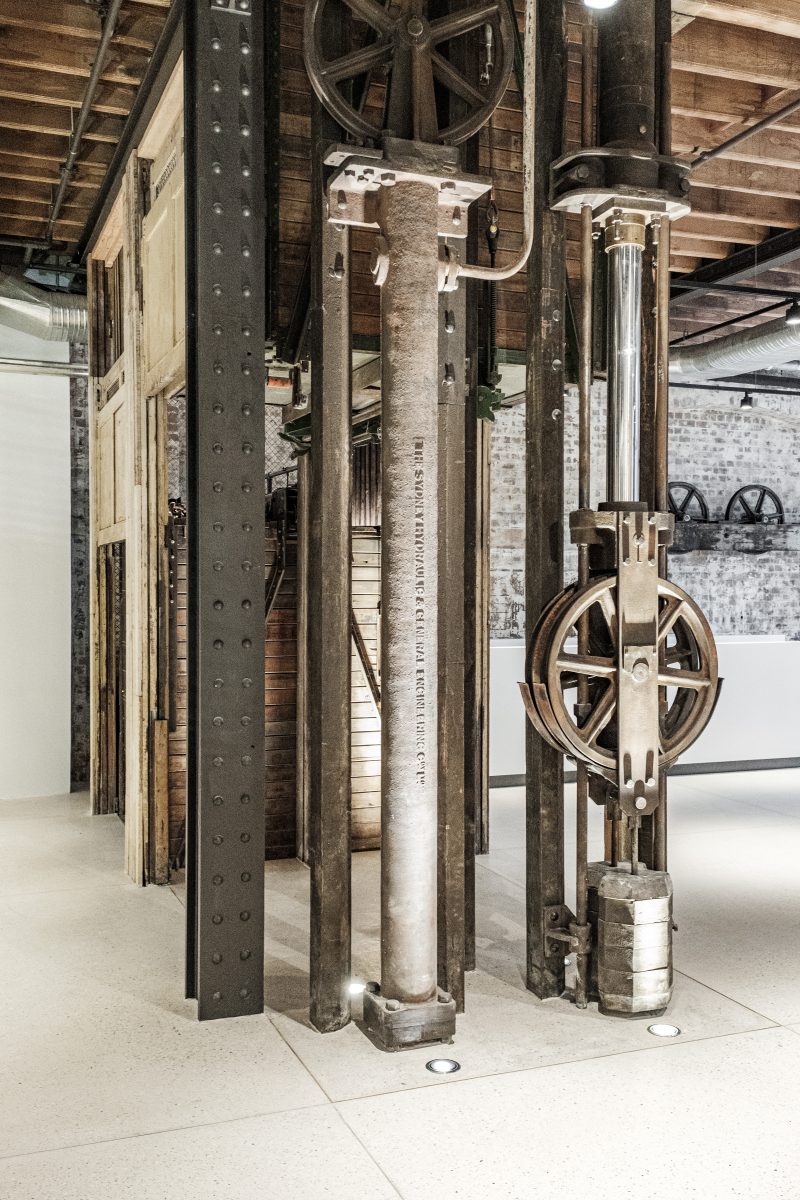 The New Way Forward:
Retaining heritage integrity to repurpose the past
As heritage and refurbishment experts, Built preserved large volumes of heritage material, including floors and walls, while exposing as much of the buildings' original features as possible.
Using the original timber warehouse floors – which have a unique timber truss detail on the underside – as permanent formwork for the new concrete reinforced slabs, Built was able to meet today's fire standards, reduce materials and create a beautiful architectural feature.
The project also retains the original 12-metre-high, ground-floor Machine Hall – a vast and impressive space in its own right – which will become a world-class destination once it has been repurposed.
Solving complex problems to make century-old buildings fit for the future
With an agile and collaborative team, Built is adept at problem-solving across all areas – whether navigating limited access and space or gaining planning approval to build on top of two heritage listed buildings in a CBD.
Built had to excavate 12 metres below this site to provide structural support for the new 60-metre office space floating above, introducing concrete plunge piles with ground anchors welded to existing building columns to transfer the loads.
Built's sustainability team took up the challenge to improve the sustainability outcomes of this 1909 spirit warehouse and 1930s electrical substation over conventional construction.
By retaining as much of the building's heritage as they could, and reducing the need for new materials, structures and finishes, we were able to reduce the project's upfront carbon footprint (A1-A5) by 24%.
During construction, the site used 100% green power onsite, diverted 90% of waste material from landfill and achieved a 97% recycling rate nearing completion – while at the same time, adopting a raft of health and wellbeing standards, to boost the health of all tenants.
Natural light has been optimised wherever possible and circadian rhythm lighting suspended over workstations. Terraced gardens, the use of a Moss product by Nordgröna as acoustic wall lining and a breathing wall of greenery all work to bring nature indoors.
"One of the most exciting challenges about this project was how to bring the old and the new together. We set out to create a state-of-the-art workplace that's always moving forward, while embracing the authenticity of these remarkable heritage buildings."
Richard Francis Jones, FJMT Architects
Delivering a total solution
Built development, construction and small works teams worked collaboratively to deliver a building like no other. The development boasts not only an impressive, curved glass façade but a world class interior, projected to achieve a 6 Star Green Star and Platinum WELL v.2 Pilot rating.
As both the developer and builder on the project, Built was able to use its experience and capability in complex construction and heritage refurbishment to unlock the many challenges and constraints of the site that had previously been unsurmountable to other developers.
Built's experience in working across all aspects of built form enabled them to meet and exceed expectations, delivering a careful adaptive restoration project that cantilevers a new glass-façade structure independently over the top of beloved heritage structures anchored below.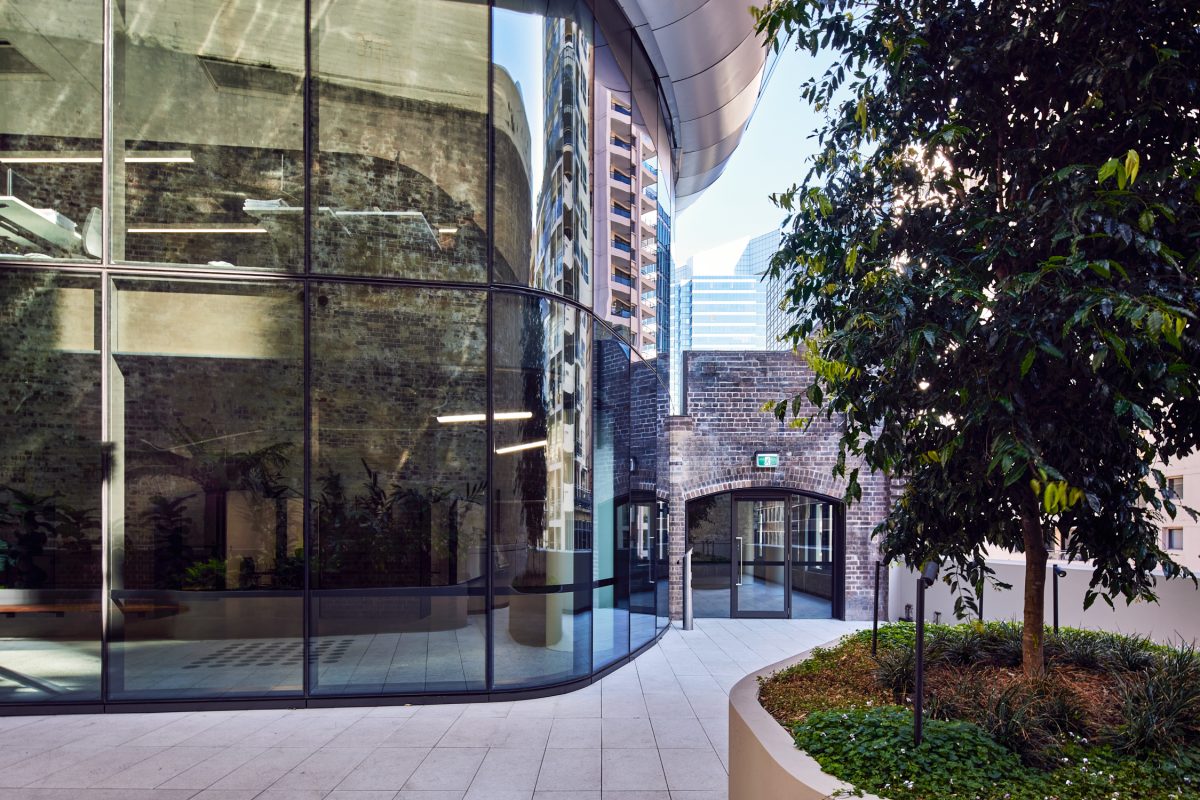 "They said it wasn't possible, that it couldn't be done. We were willing to fight for an idea where all stakeholders came out winners. An idea with the potential to lift people's spirits and leave a positive legacy on our city. We're proud to have added such an extraordinary building to Sydney's skyline."
Brett Mason, Managing Director & CEO, Built
The health and wellbeing benefits of this building will include:
100% fresh air ventilation system
Finishes with low chemical emissions
Circadium rhythm and LED lighting
Touchless and water efficient bathrooms
Ergonomic electronically-controlled workstations
Bike racks, showers and lockers
Landscaped open-air terraces and gardens
---
Achieved:
---
24% reduction in embodied carbon footprint (A1-A5)
---
100% Operational GreenPower
---
90% Recycling rate
---
Projected:
---
5 Star Green Star Building rating
---
6 Star Green Star Interiors rating
---
5 Star NABERS Energy tenancy rating
---
Platinum WELL v.2 Pilot rating
---
WELL Health and Safety rating
---