Project
The Hester Hornbrook Academy Sunshine Campus
Value: $2.7m
Client: HHA Sunshine Campus
Architect: Gray Puksand
Completion date: December 2020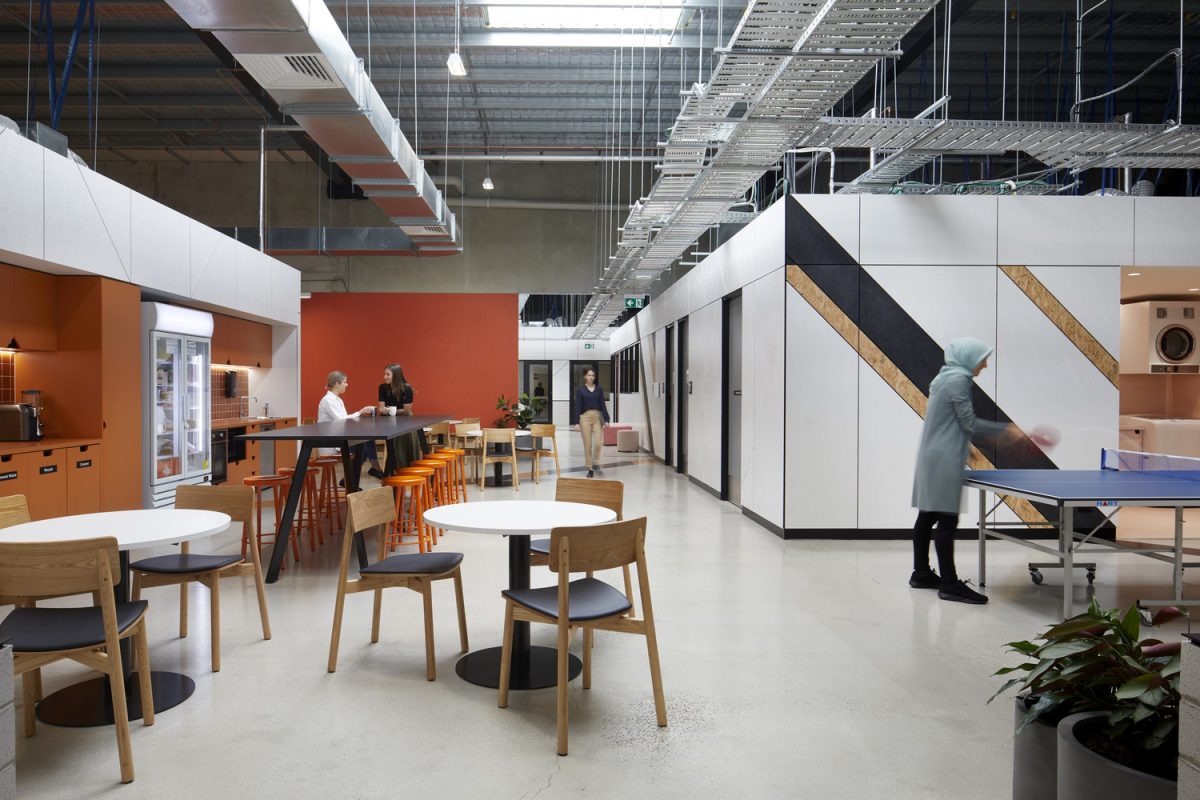 The project included the fitout of the existing tenancy with learning spaces, including the Connect Youth and Young Mum's spaces, counselling rooms, social kitchen and breakout spaces and a practical activities space. The team also created a commercial kitchen, multifunction sports court, fitness studio, recreation spaces, staff facilities and amenities.
With a focus on building a strong and collaborative relationship the team were able to solve complex challenges and provide numerous cost saving alternatives in order to meet the client budget and deliver a functional space in what will be a timely manner.
With a proactive onsite team and nimble subcontractors Built were able to move quickly on changes, manage adjoining tenants affected by the ongoing construction works, and ensure key lead times with strict delivery dates so that double handling / building and re-building was reduced whilst also being able to present a completed project that on time and meeting the client expectations.