Case Study
Flinders St Station Administration Building Exterior
Value: $58m
Client: Department of Economic Development, Jobs, Transport and Resources Major Projects Victoria
Architect: Lovell Chen
Completion date: July 2018
"For the first time in a century we got up to the clock tower to restore and repair the historic clock – protecting it for the future."
"Flinders Street is the heart of our train system and the heart of our city – we're restoring it and making it more accessible, safe and user friendly for passengers."
Jacinta Allan, Minister for Major Projects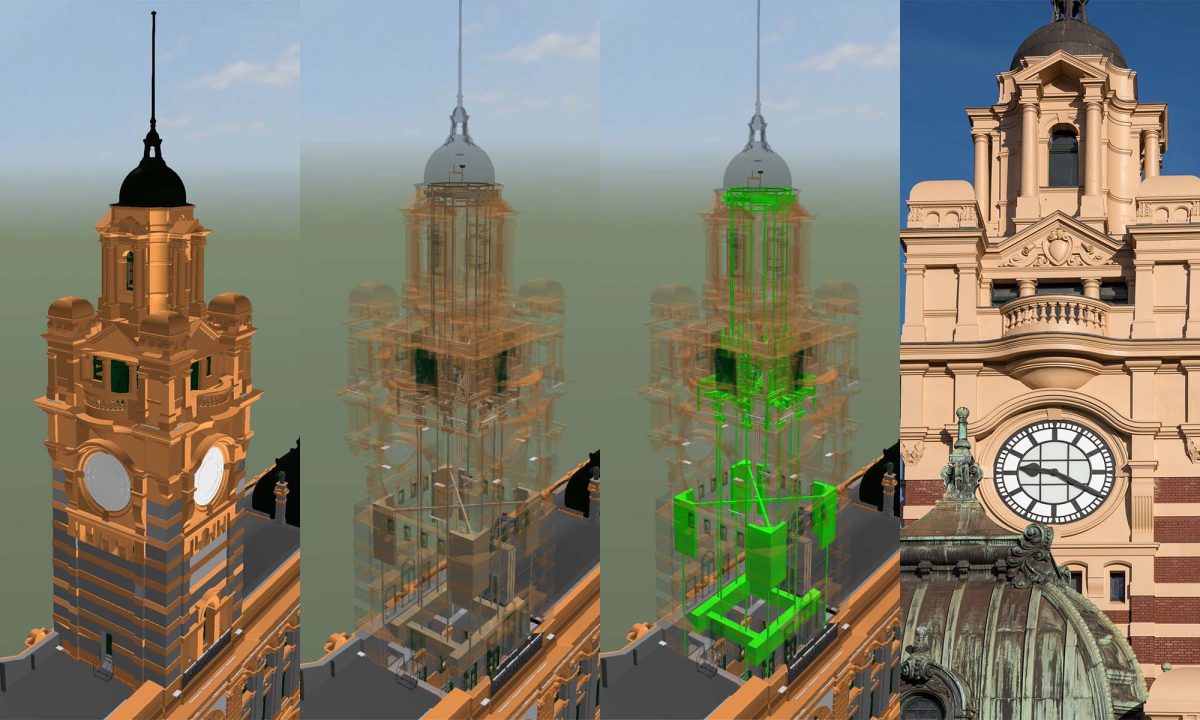 The New Way Forward
Digital construction to restore heritage
Built over 100 years ago in straight masonry the Flinders St Station clocktower didn't comply with current earthquake codes and in event of earthquake or similar seismic event the clock tower could become unstable.
Many initial schemes and ideas to refurbish the clock tower, which was once the master clock for all of Melbourne, were virtually impossible over a live train station. Furthermore the only access to the clocktower is from within meaning any structural materials needed to be able to be taken up within the narrow confines of the tower. Built proceed to point scanthe whole tower and use the model to design the structural modifications required and validate what could be achieved with the confines of the public heritage building.
Taking advantage of the digital environment Built were able to redesign and rethink the challenging restoration, safely completing works and ensuring a piece of Australian heritage remained secure for future generations.
Built also scanned and recorded the entire rectified façade allowing a full digital and validated model to be handed to the client for future refurbishment stages.
Safety in a live environment
The project also provided a number of opportunities for innovation, in particular with the design and construction of the scaffold.
The innovative nature of the cantilevered hanging scaffold solution allowed works to proceed safely above platform one, making it possible for the busiest platform in the Melbourne network to remain operational, with over 1,500 trains and 110,000 passengers safely passing below daily. The sheer size of the scaffold, at almost 300m in length, is a feat in innovation, engineering, planning and collaboration.